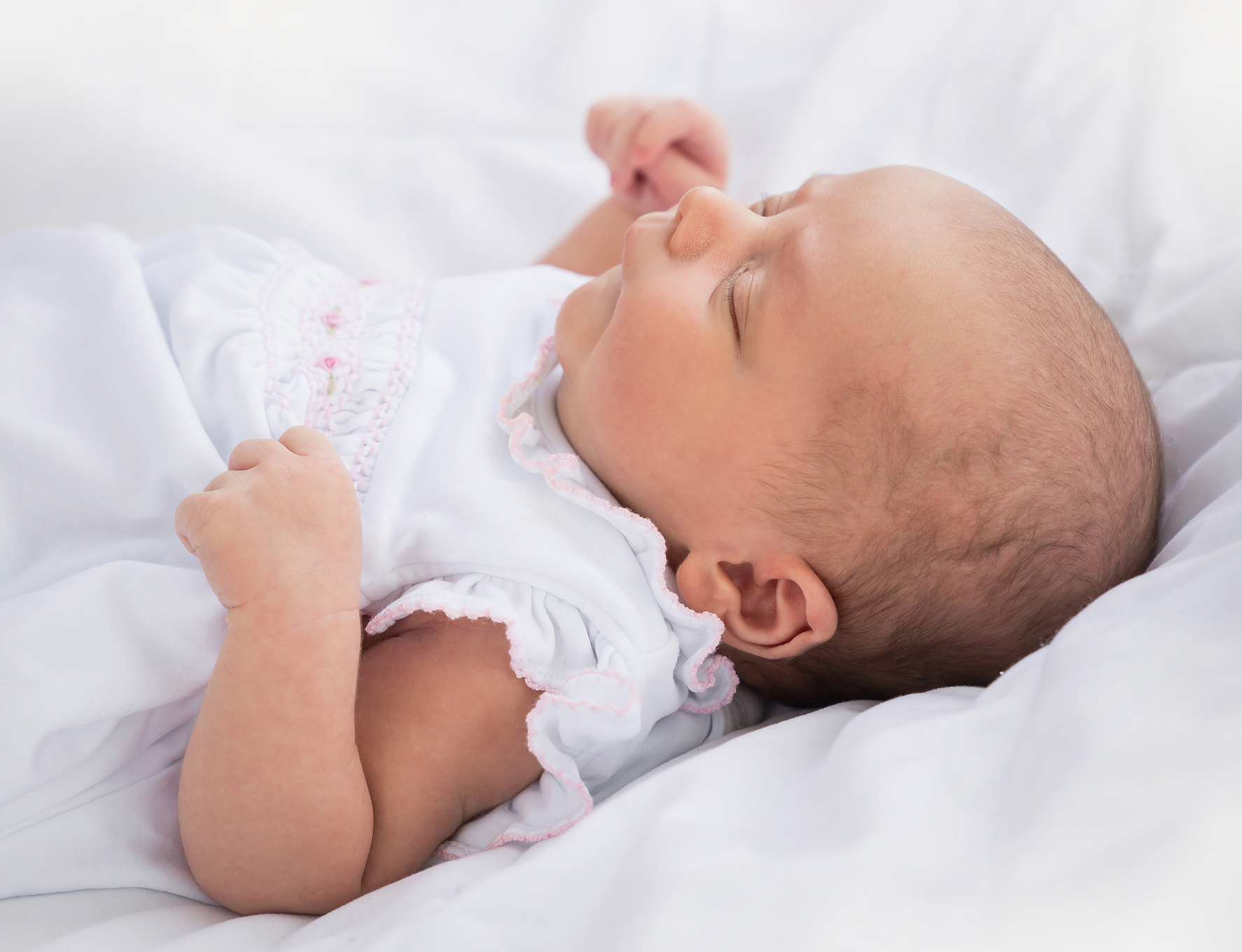 Your name and your spouse's name:  Krista and Mark H.
Baby's full name and birth date: (When was baby's due date?) Lucy Marie born 6/29/20. (She was due on July 1.)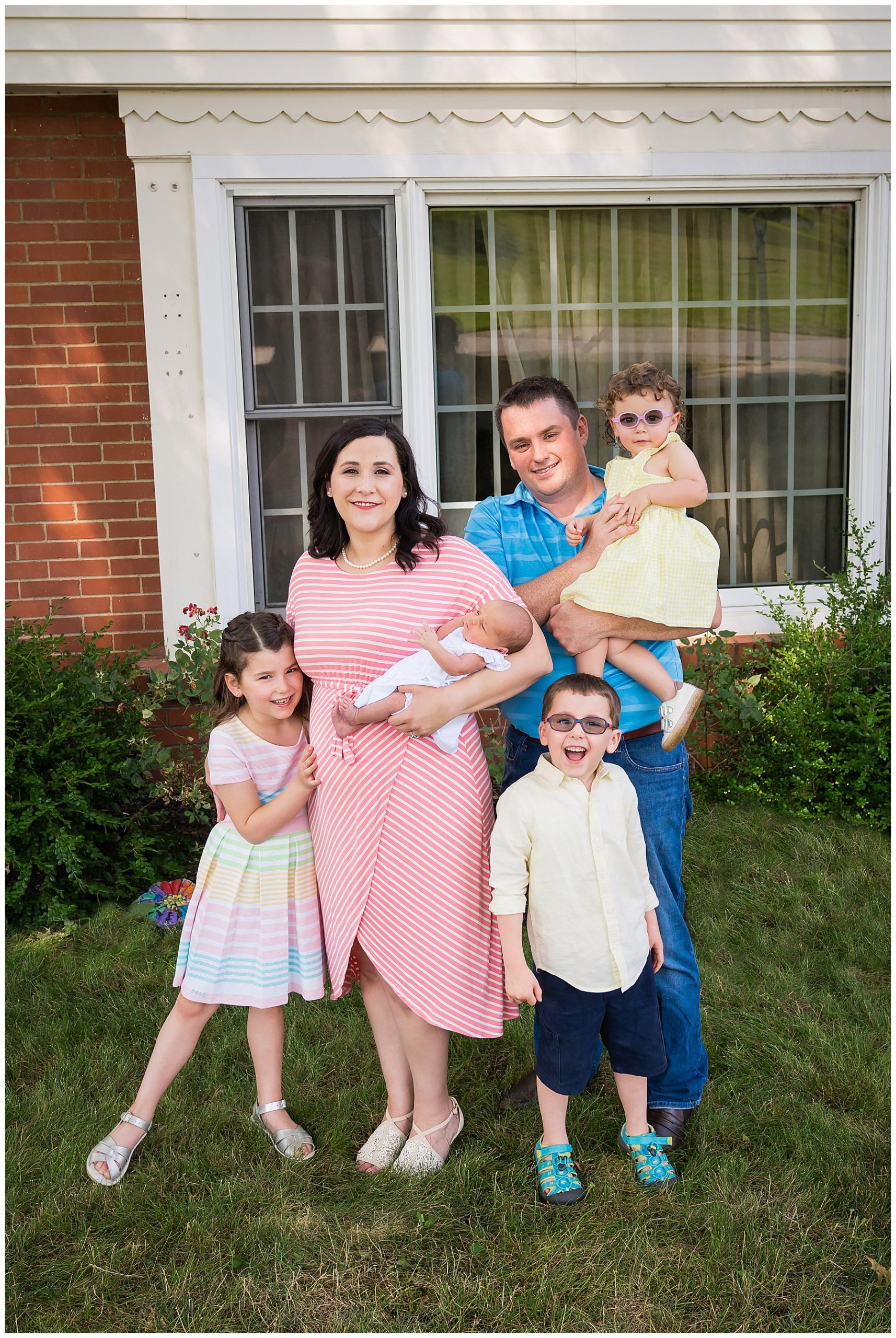 Baby's Place of Birth: Magee Women's Hospital
Describe your birth experience.
My Covid baby! I was fortunate that the hospital policy loosened just weeks before to allow my doula to support me as well as my husband! We had some other restrictions that meant changing my ideal birth plan, but in the end, I had a beautiful baby girl!
I had an elective induction that was surprisingly very long for me, 23 hours! My previous inductions were all 8-12 hours long. I saw the midwives at Magee this time and they encouraged me to take this one slow to increase my chances of a natural birth, which was my goal. We finally decided to break my water at 2:30 AM (19.5 hours into the process) to help get things moving. I was stuck at 2 cm after all that time! It went fast and furious from there! Lucy was born at 5:06 AM.

Describe life with a newborn. How has your life changed since giving birth? Is it as you expected or totally different?
Lucy is our fourth baby, but it's funny how much you forget about having newborns! They eat so often! Lucy has been a great sleeper, so our first few weeks have gone better than expected. One of the benefits of Covid quarantine is that Mark is working from home, so I have so much more support throughout the day.
Does baby have siblings or pets? Siblings' ages? How did they react to baby coming home?
Lucy is baby sister to Abigail 7, Davin 5, and Clare 2. Abigail and Davin were smitten with her right away. Clare, however, took a week to warm up to the idea of another human in the house and having to share Mom's time. Now Clare is more doting than the other two; she loves to give kisses and hold her "Ooo-cy."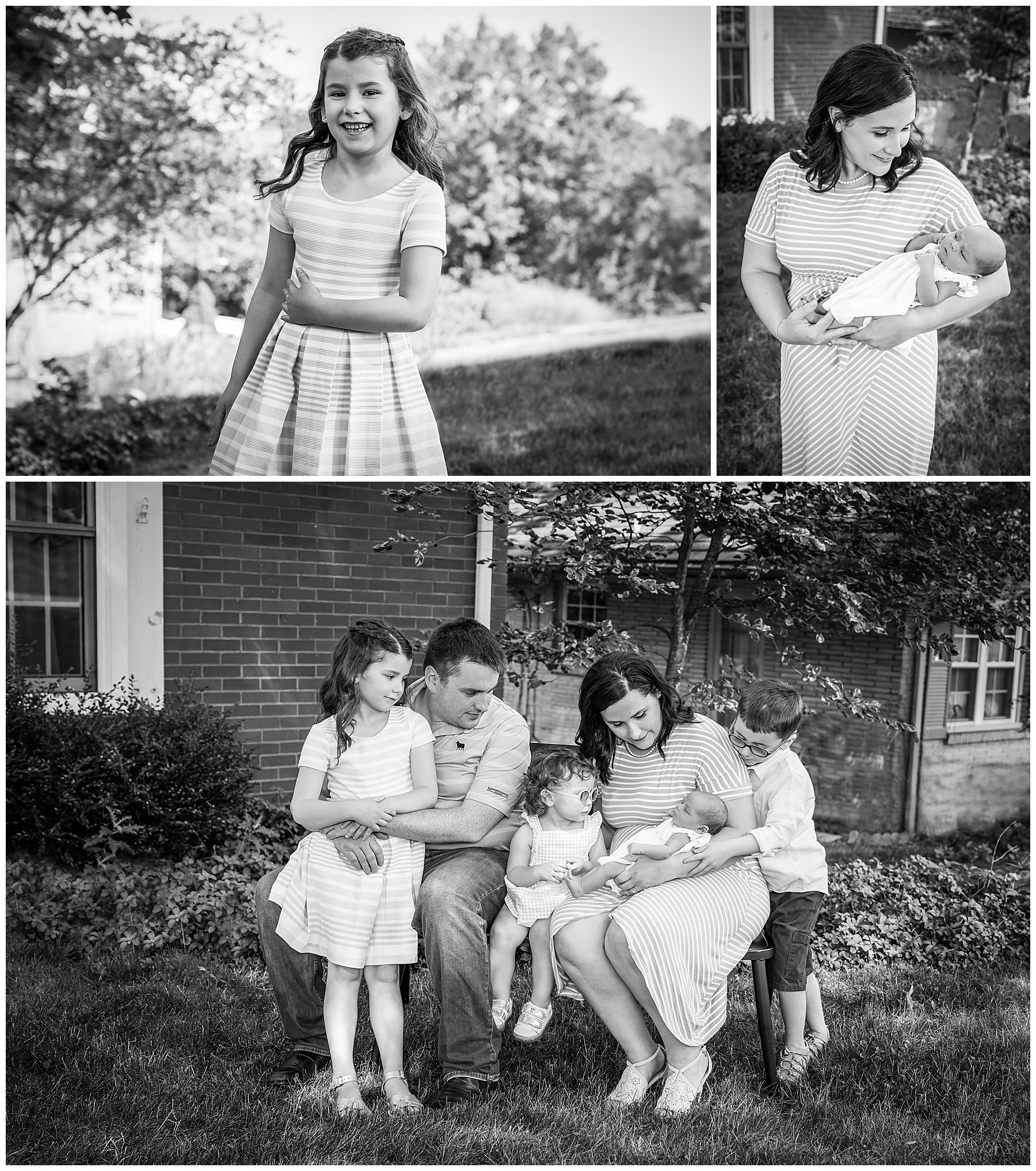 When did you book your newborn session? Why did you pick Missy Timko Photography?
I think we booked it pre-Covid. I booked because I've been very happy with my previous sessions! My favorite thing about our sessions with Missy is how she captures everyone's personalities! I don't want family photos that look like the J Crew catalogue. I want to look at the pictures and say, "Yes, that's my family in all our quirks!" My husband's favorite part of shooting with Missy is how efficient and quick she is!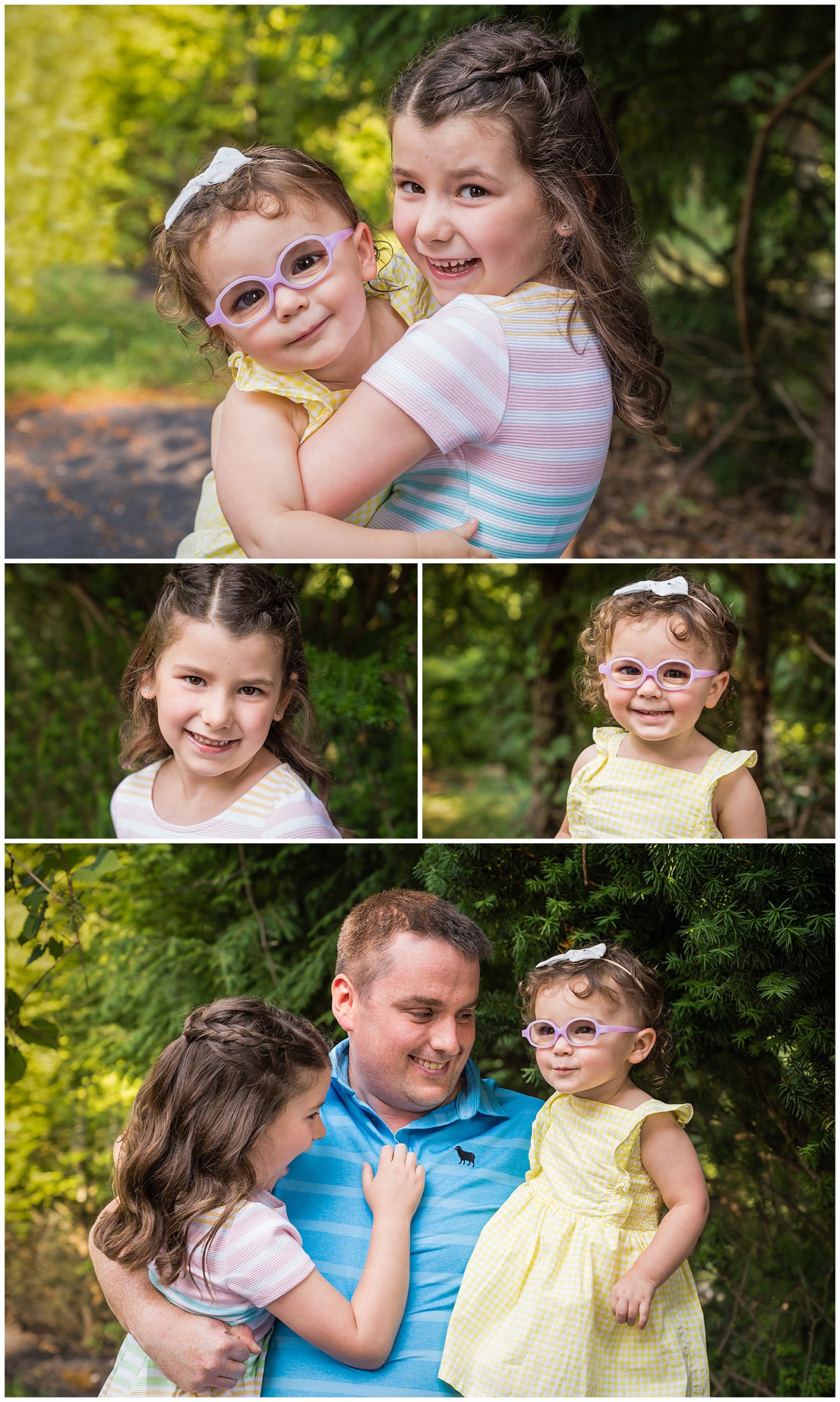 How did you prepare for your newborn session? Any tips for new moms regarding newborn photography?
One piece of advice: Try on your outfit after your milk comes in! The shirtdress I had planned to wear no longer fit in the bust and I had to "punt" the morning of the session!
As for everybody else, I picked a color scheme and outfits that suited the weather and everyone's personalities and sent them to Missy to make sure they would photograph well together. I did have an outfit change planned for everyone, but because of Covid, we only shot outside and it was blazing hot that day. So I opted to bag the outfit change to not fight wilting and sweating children and dad. So I recommend putting everyone in your first choice outfits first just in case!
Having hair and makeup provided was a huge timesaver! I didn't have to worry about getting it all done before Missy arrived and I could nurse the baby while the stylists were working!
******************
Missy Timko Photography
 is a boutique photography studio located in Mt. Lebanon, PA. Missy specializes in children from 
newborn
 to 
senior,
families
, and 
adults
. Missy's 
style
 is simple, natural, and clean, both posed and lifestyle photography with beautiful natural backdrops, and Missy also has a gorgeous 
custom studio space
 in uptown Mt. Lebanon.  There are many session options, from full length custom sessions to quick & easy headshots, inside the studio or outside in a beautiful natural or urban location in Pittsburgh.  
Contact Missy for availability.