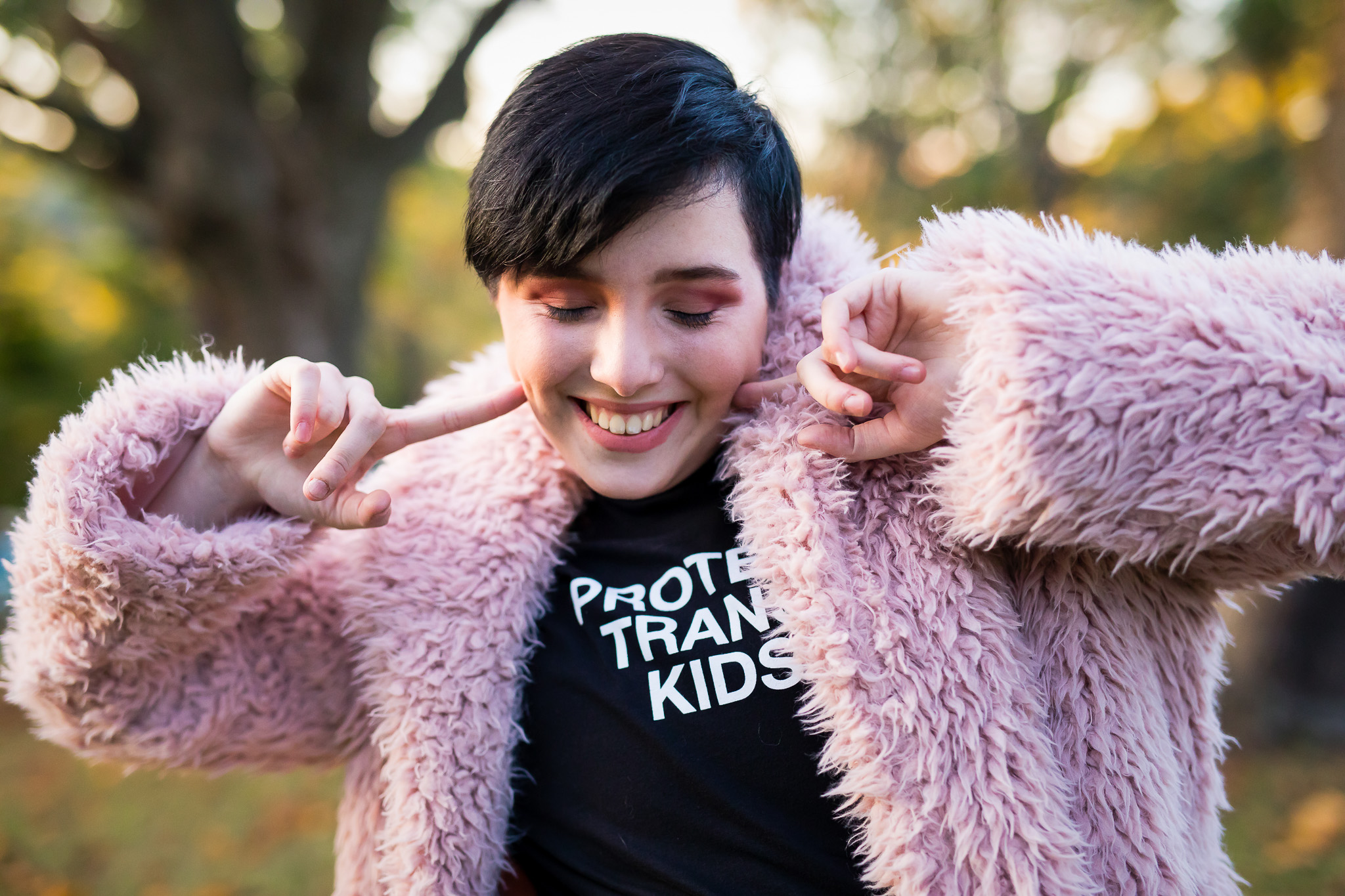 "Parker is kind, compassionate, smart, caring, funny, creative, and sincere." -Mom
Parker's mom called me over the summer to see about having a yearbook photo taken for her son. She told me that he was not very excited about the idea of having a portrait taken because he was in a unique time of his life and just didn't know how to approach the portrait process. It seemed to me like they just wanted to get it over with and submit the requisite yearbook photo to the editor and be done with it.
After a phone call with his incredibly compassionate and kind mom, I discovered that there was more to the story. It felt to me like it wasn't that Parker didn't want to celebrate the accomplishment and excitement that comes with graduation, he maybe just didn't know how to be himself in front of the camera. I rallied my styling team, got Parker and mom on board, and we planned a day that goes down in my 10-year history as a photographer as one of the most fulfilling and beautiful shoots I've ever had. Mom describes the shoot below.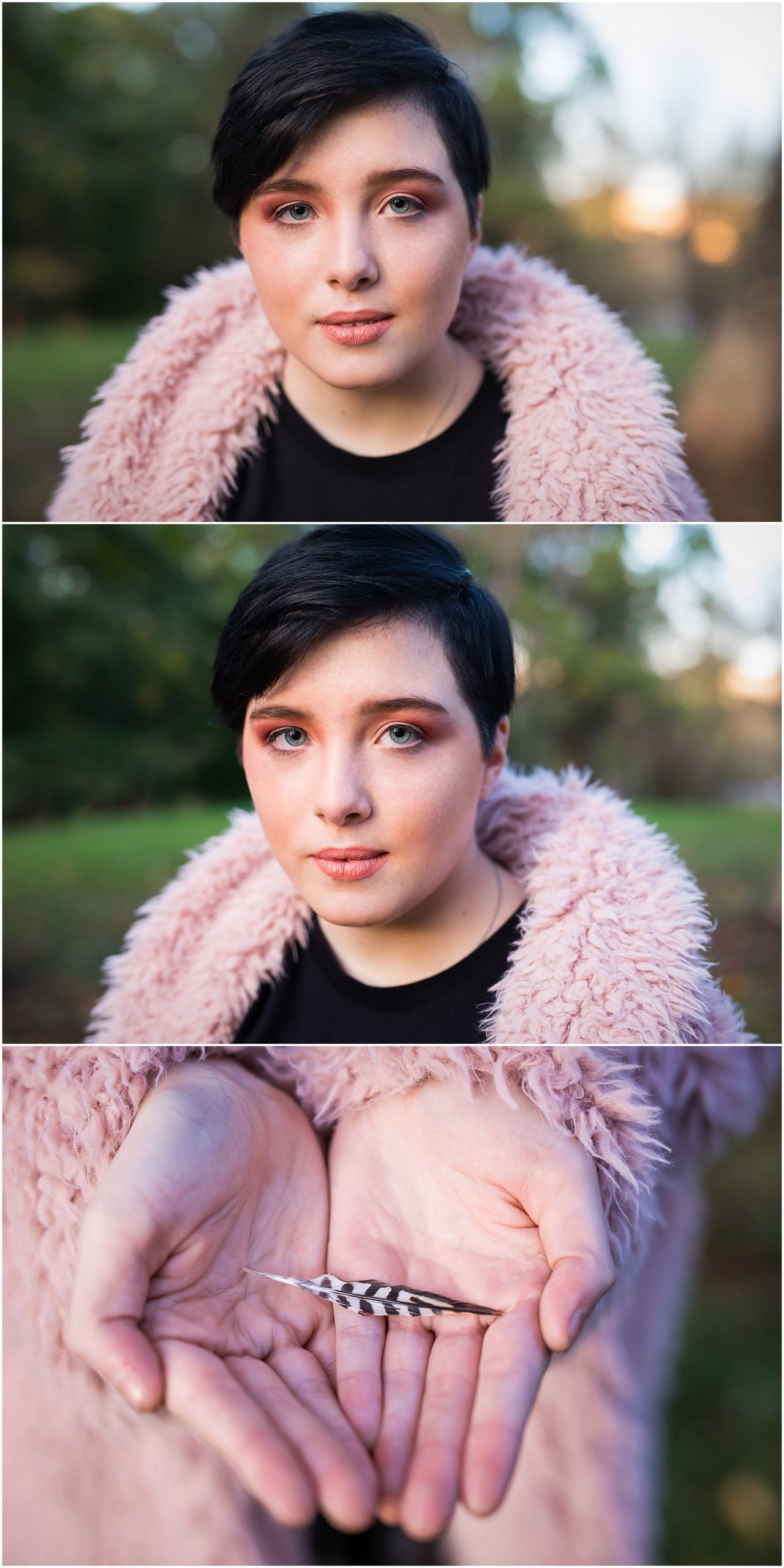 DESCRIBE YOUR SENIOR IN A FEW SENTENCES.
Parker is kind, compassionate, smart, caring, funny, creative, and sincere. He is honest and true with himself and others. His courage, strength, and perseverance are inspiring. Parker's beauty radiates from the inside out making those around him feel appreciated and cared for.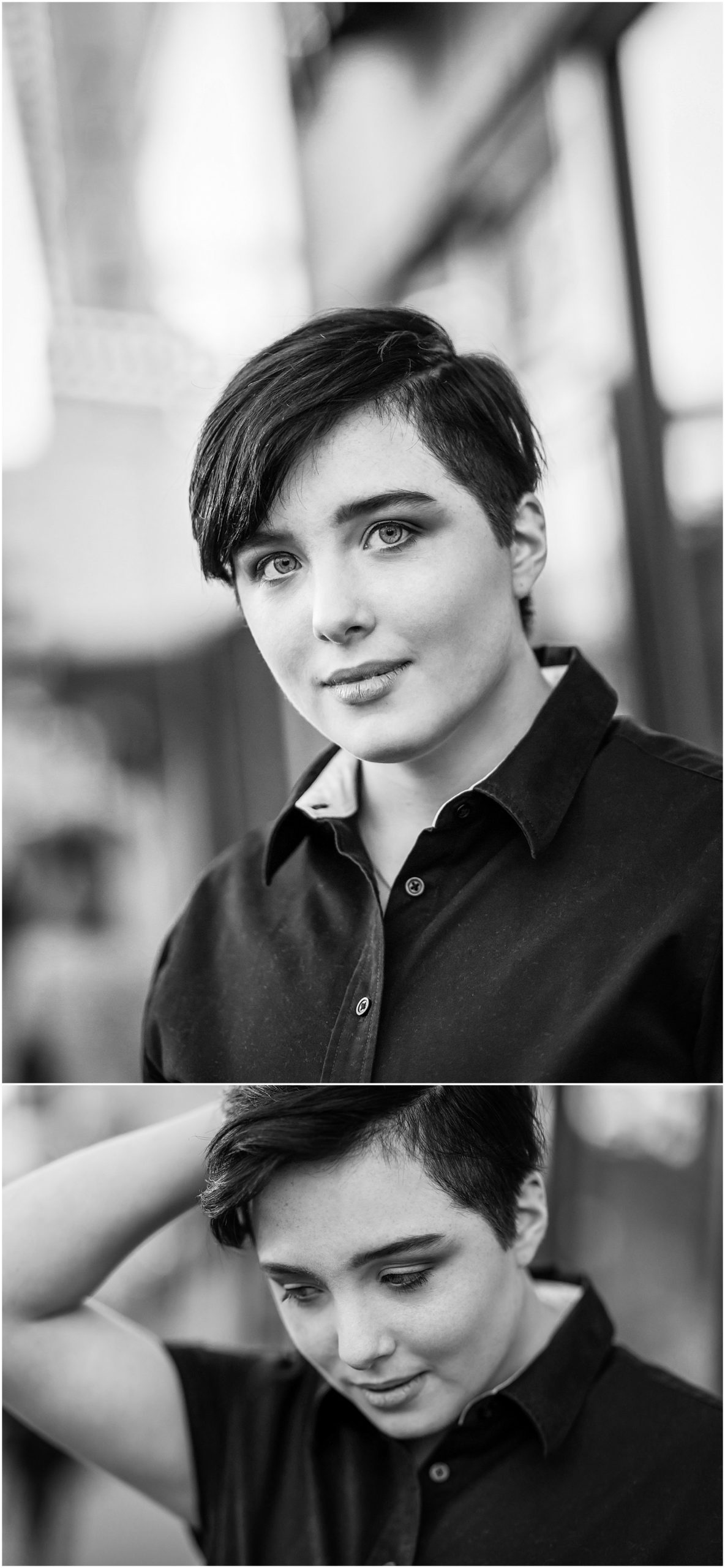 WHY DID YOU CHOOSE MISSY TIMKO PHOTOGRAPHY?
I wanted to have something other than the "usual" senior photo for Parker. He was going through a transitional stage in his life and I wanted his senior picture to mark the milestone as well as reflect his personality and represent him honestly and authentically. When I reached out to Missy, I immediately felt that she understood the vision I had and embraced the opportunity to help capture the moment and celebrate Parker.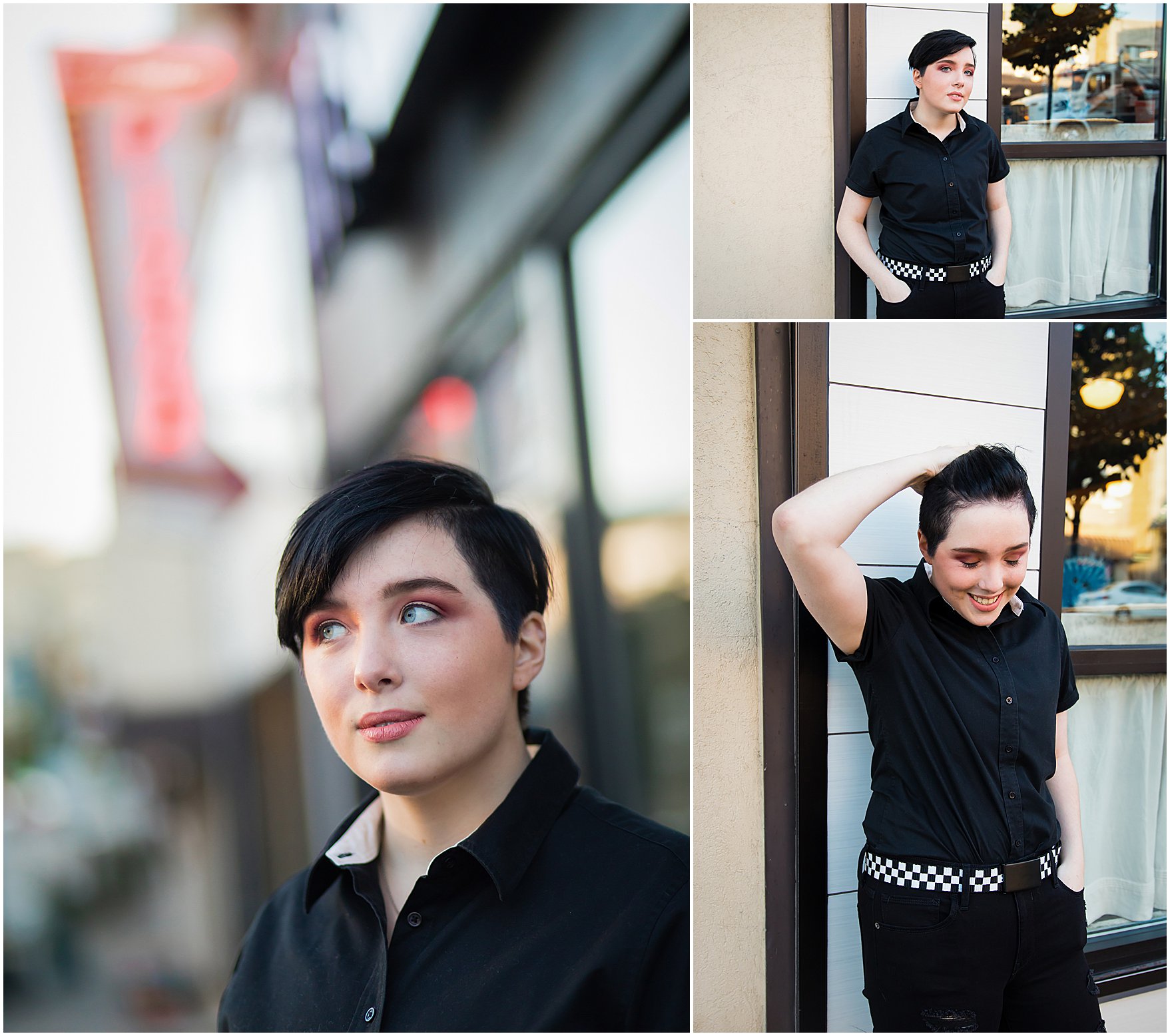 HOW DID YOU PREPARE FOR YOUR PORTRAIT SESSION? ANY TIPS FOR OTHER SENIORS REGARDING PLANNING A PHOTOGRAPHY SESSION?
Missy connected us with her amazing wardrobe, hair, and makeup team to help Parker find just the right look for the photo shoot. Even more amazing than the physical clothing and styling that her team helped coordinate, was the way in which they all made Parker feel about himself. His confidence was shining in every shot and pose!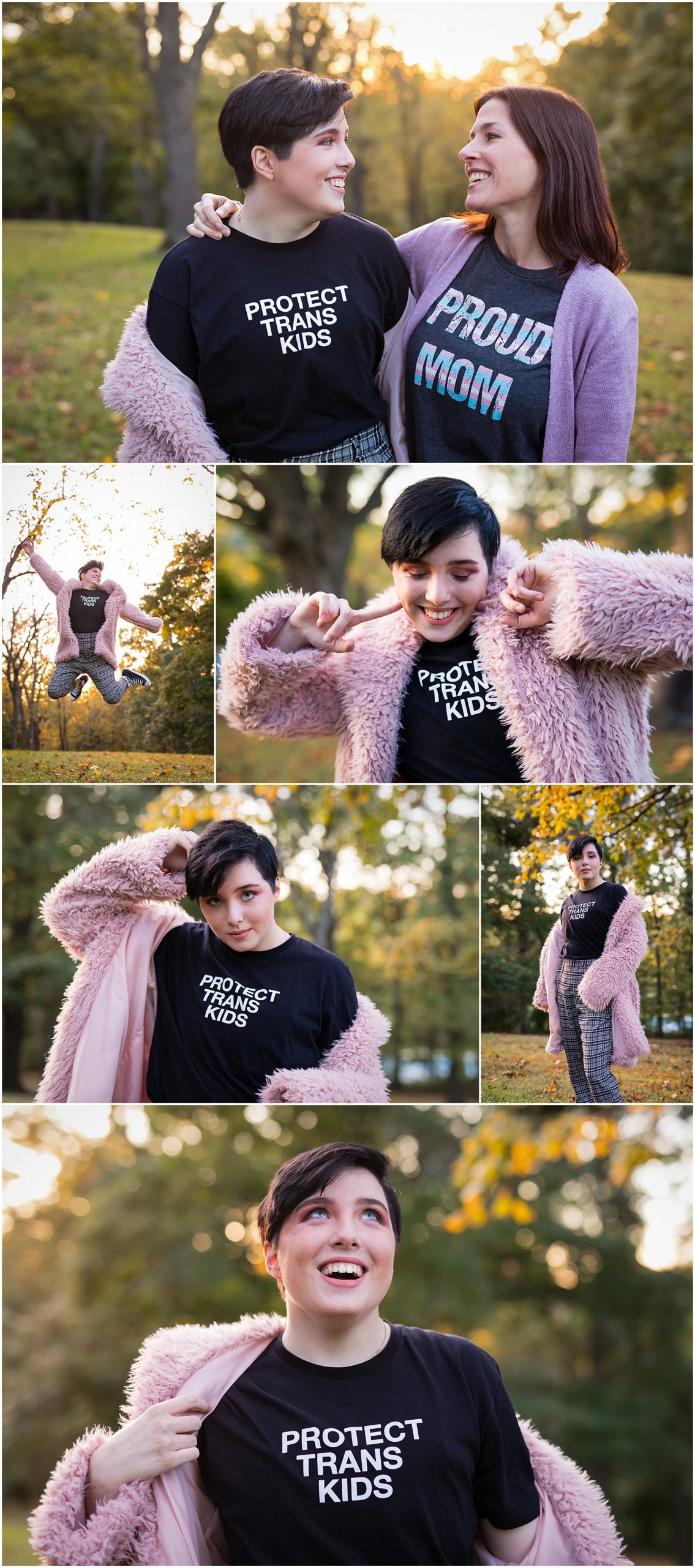 DO YOU HAVE A FAVORITE IMAGE(S) FROM THIS SESSION? DESCRIBE THE IMAGE AND WHY YOU LOVE IT.
Such a hard choice! I love them all!! If I have to choose, there is one of Parker outside. He has his "Protect Trans Kids" shirt on, just removing his pink coat, and looking up towards the sky with a smile. It makes me smile every time I see it:-)
ANYTHING ELSE YOU WOULD LIKE TO SHARE?
Missy went above and beyond throughout our whole experience. She was both passionate and compassionate. She understood our needs and absolutely went out of her way to embrace Parker and the vision he was going for. Missy helped to make Parker look and feel amazing, bringing out his confidence more and more with each shot. She is extremely knowledgeable and well versed in suggesting just the right pose, expression, or turn of the head to complement the subject, creating a sense of comfort and ease. In addition to embracing the subject through the lens, Missy clearly has a genuine connection with her clients. She is sincere, warm, and thoughtful, all of which comes through in her work.
Thanks to my amazing team:
Wardrobe by Flourish Styling Co.
Hair & Makeup by Lisa Johnson
---
Missy Timko Photography is a boutique photography studio located in Mt. Lebanon, PA. Missy specializes in children from newborn to senior, families, and adults. Missy's style is simple, natural, and clean, both posed and lifestyle photography with beautiful natural backdrops, and Missy also has a gorgeous custom studio space in uptown Mt. Lebanon.  There are many session options, from full length custom sessions to quick & easy headshots, inside the studio or outside in a beautiful natural or urban location in Pittsburgh.  Contact Missy for availability.