Here is a sweet family photography session that I shot in basically full sun, mid-morning at Schenley Park in Pittsburgh.  I thought they turned out beautifully, and I will maybe not shy away from mid-morning sun as much as I used to!  SO sunny & lovely!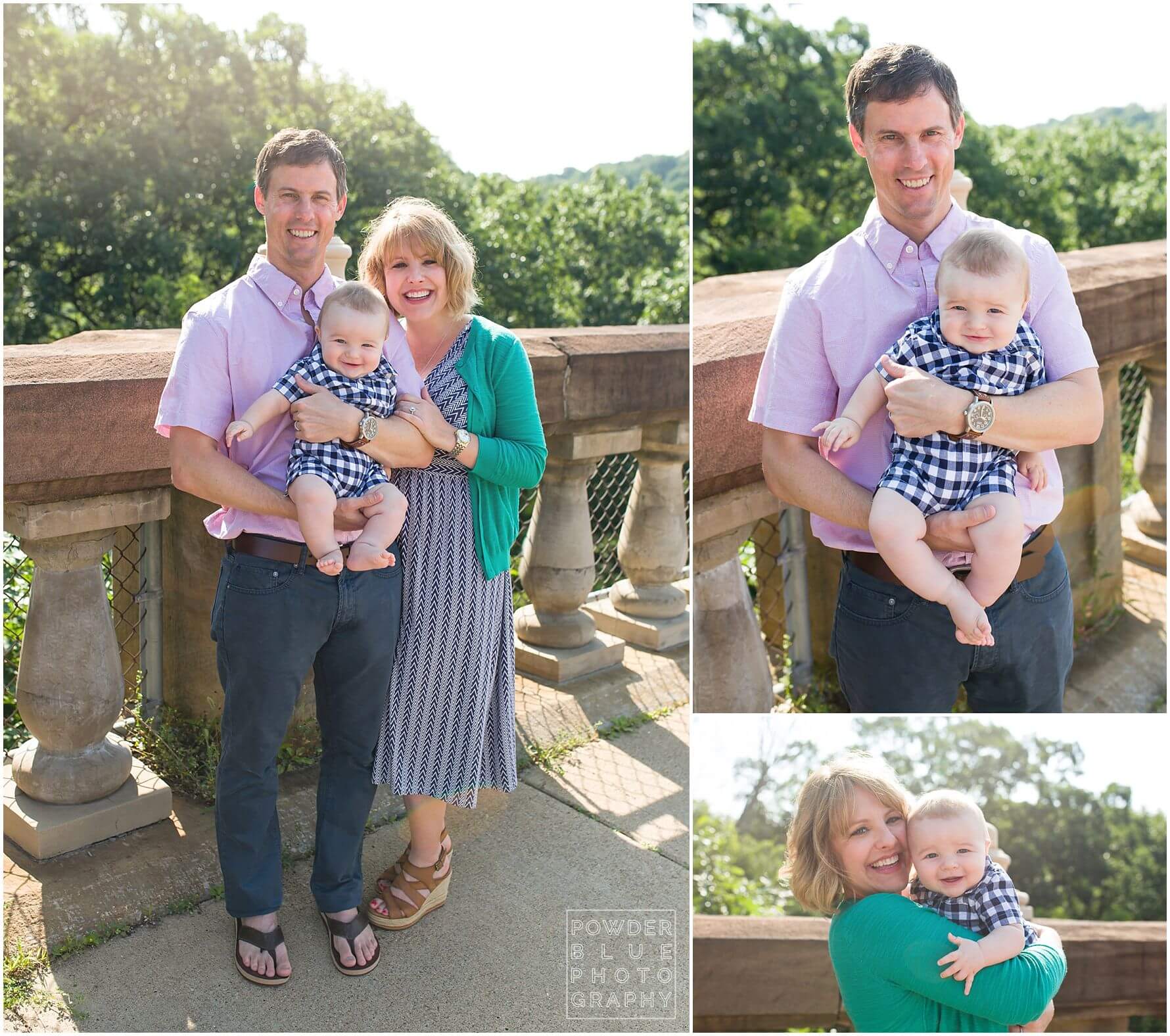 This is a beautiful age for a portrait, sitting up (almost!!) and so happy!  Baby Ben was such a doll!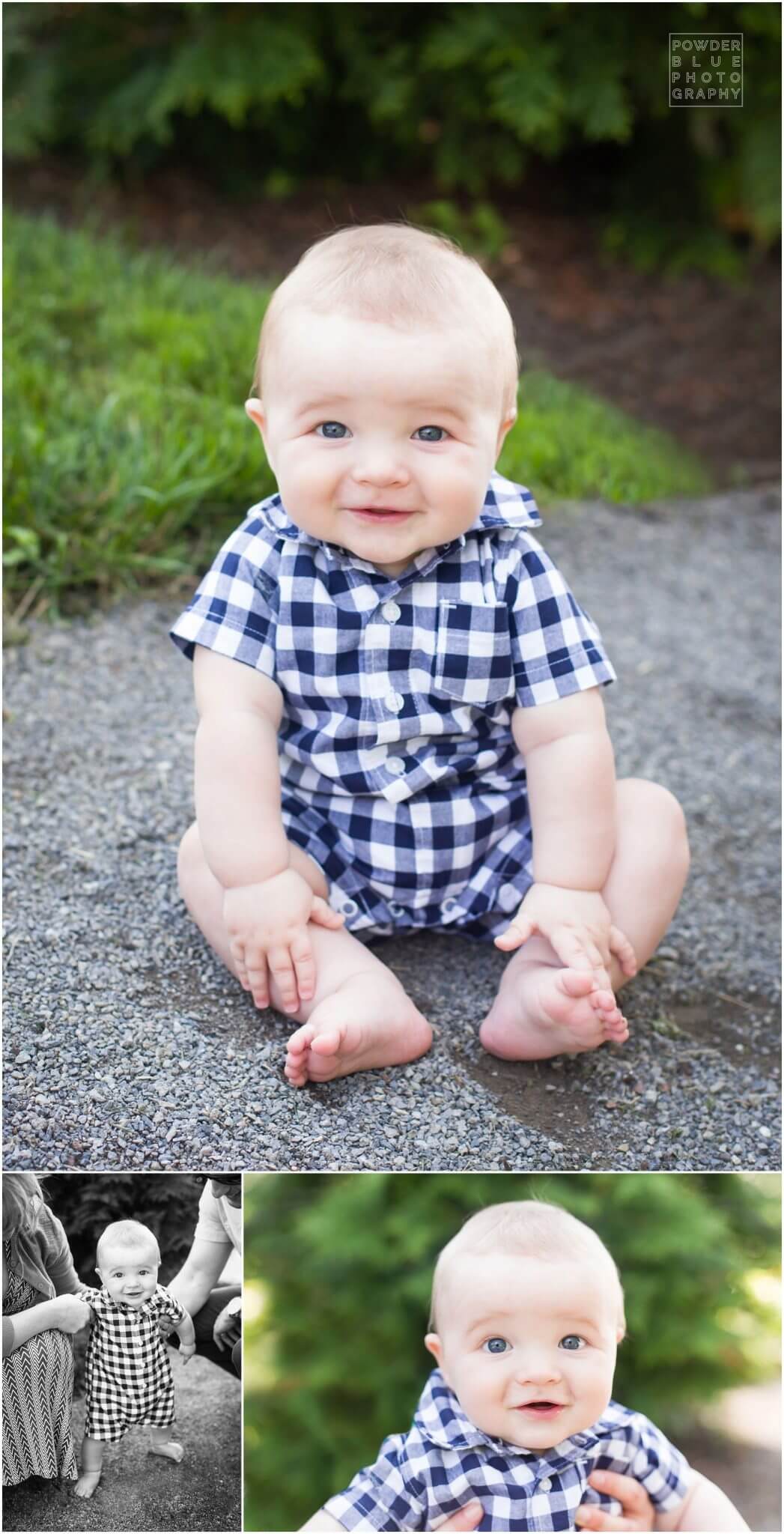 Rat Terrier Gracie is getting along in her years, but was very agreeable for her close-up!  She wore her sassy summer outfit for portraits!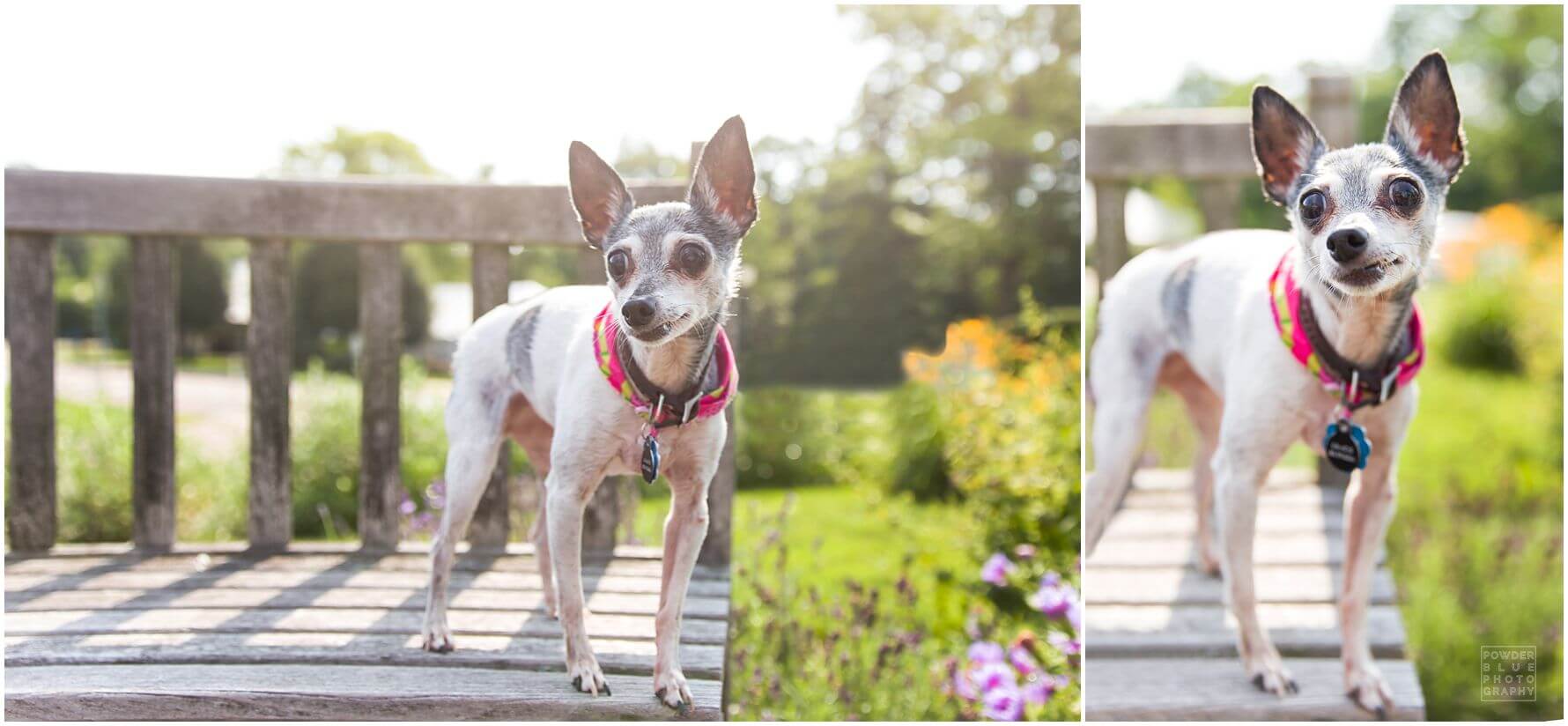 Below is the series of three that are going to go on the wall at home–I know they will enjoy looking at this sweet, smiling face forever!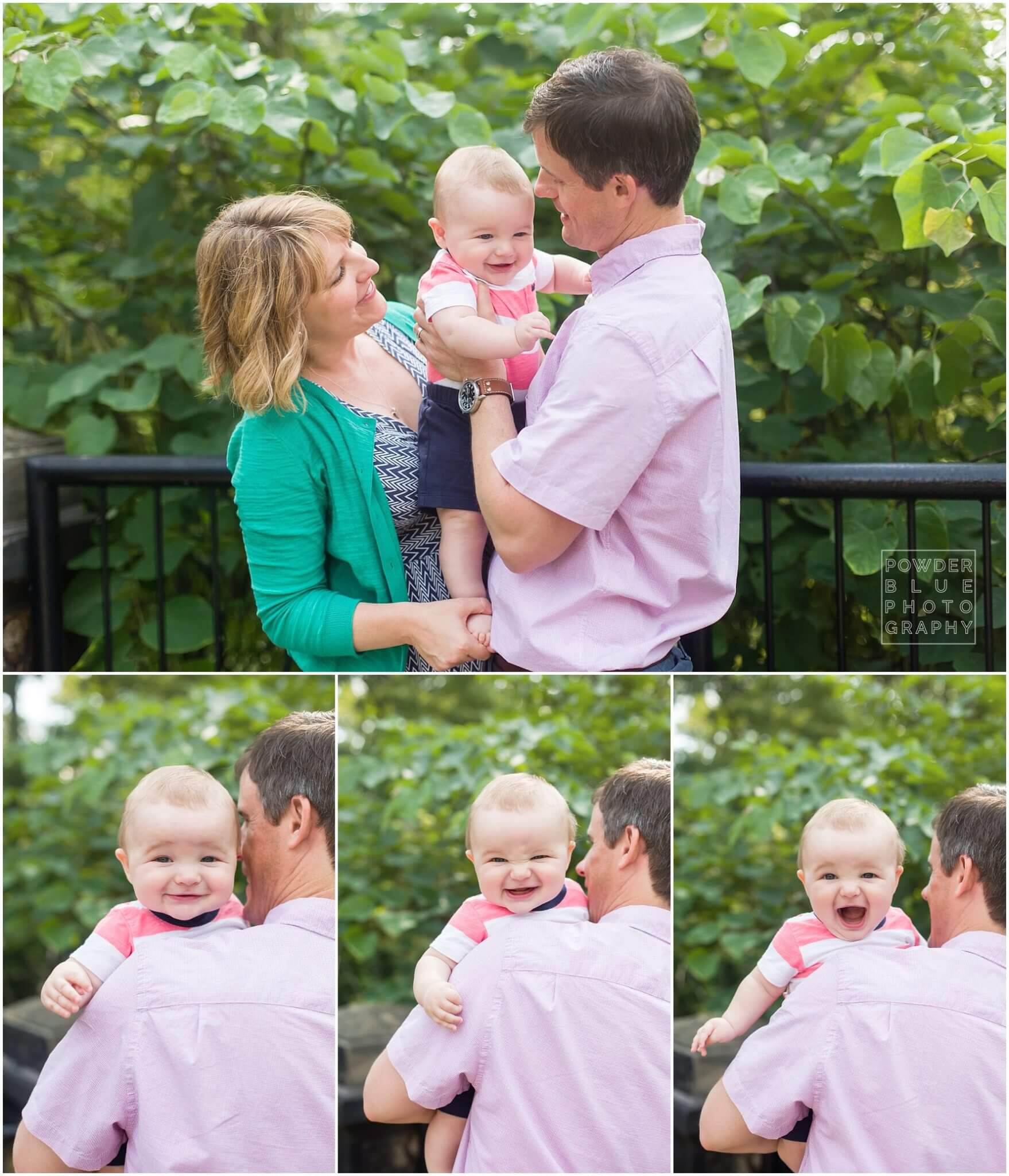 Here is a video with all of the images from this session as well as a short video clip and a rollover animation that I made:

***
Are you looking for a family or senior portrait photographer in Pittsburgh?  Powder Blue Photography offers on location family portraits in and around Pittsburgh, including the South Hills, McMurray, Peters Township, Canonsburg, Bridgeville, Upper St. Clair, South Fayette, Mt. Lebanon, Cecil Township, Squirrel Hill, Regent Square, and Shadyside areas.  Please contact Missy to discuss session options!