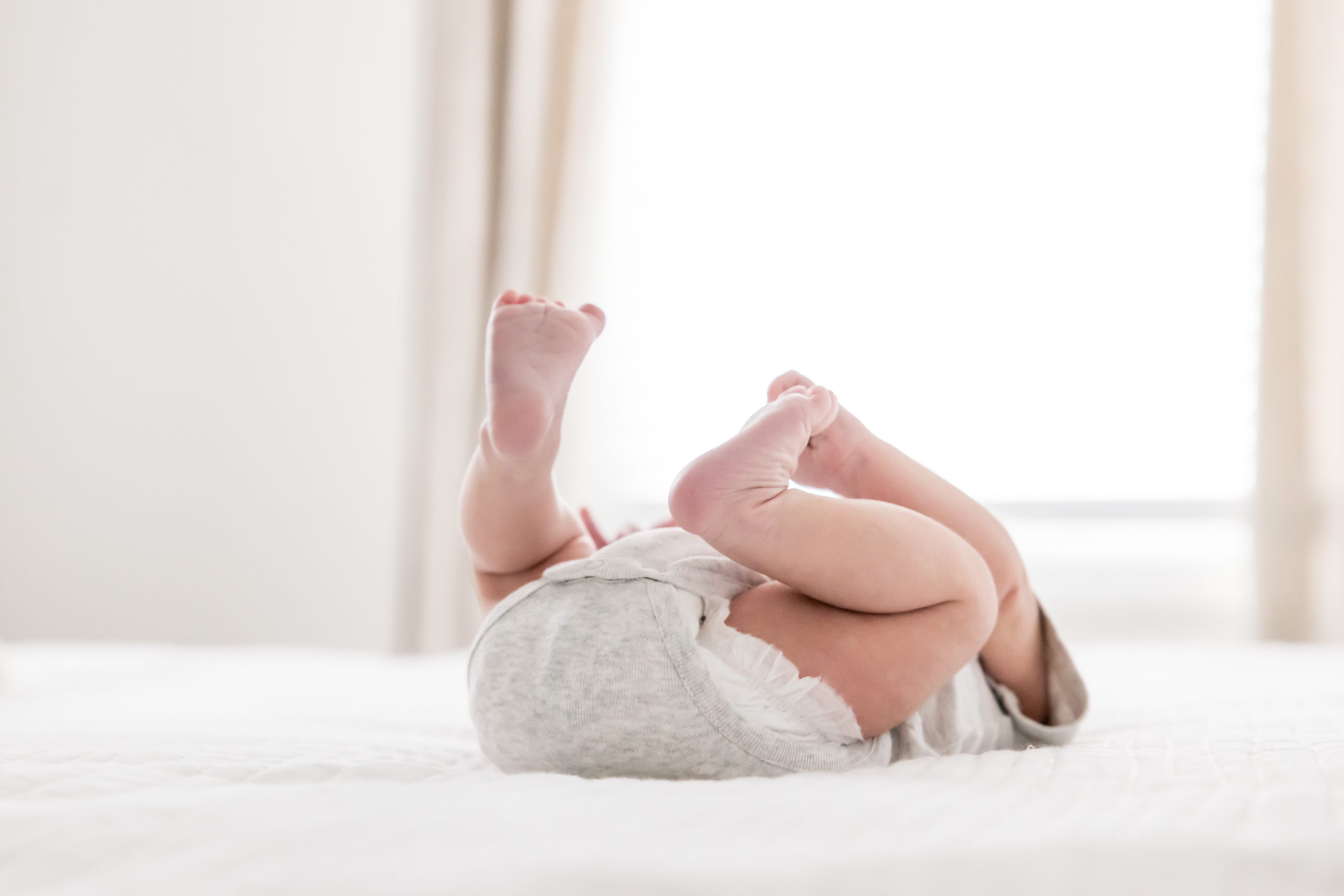 I had the pleasure of photographing baby boy #2 for the O family in their gorgeous Squirrel Hill neighborhood. I photographed older brother Jackson a couple of years ago, and his photos are some of my favorite newborn portraits! Here is my favorite image from that session (in their previous home):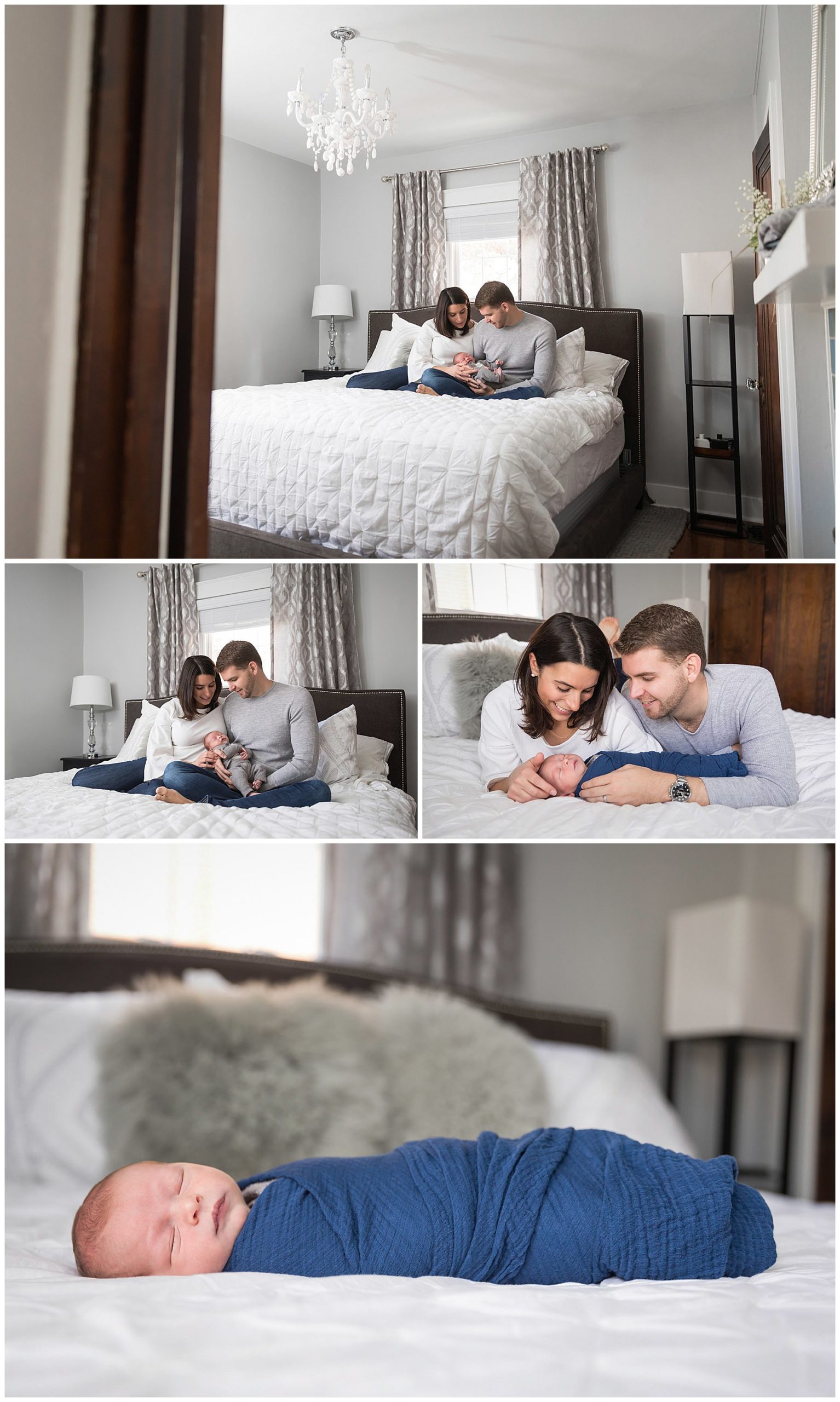 And now, onto the new shoot with baby Lucas! Mom Sara filled out a questionnaire for me so you can hear all about her birth story and experience bringing her new sweetie home.
Due to COVID (and the fact that they have an AMAZING view in front of their home), we shot this session primarily outdoors in full sun with fill flash. The clouds were so beautiful on this day, so I took full advantage of the natural sky backdrop! Then we did a quick shoot indoors, where I work a KN95 mask to protect the family.
BABY'S NAME AND BIRTH DATE: Lucas Morgan O'Brien born 9/17/2020. (Due date 9/19/2020)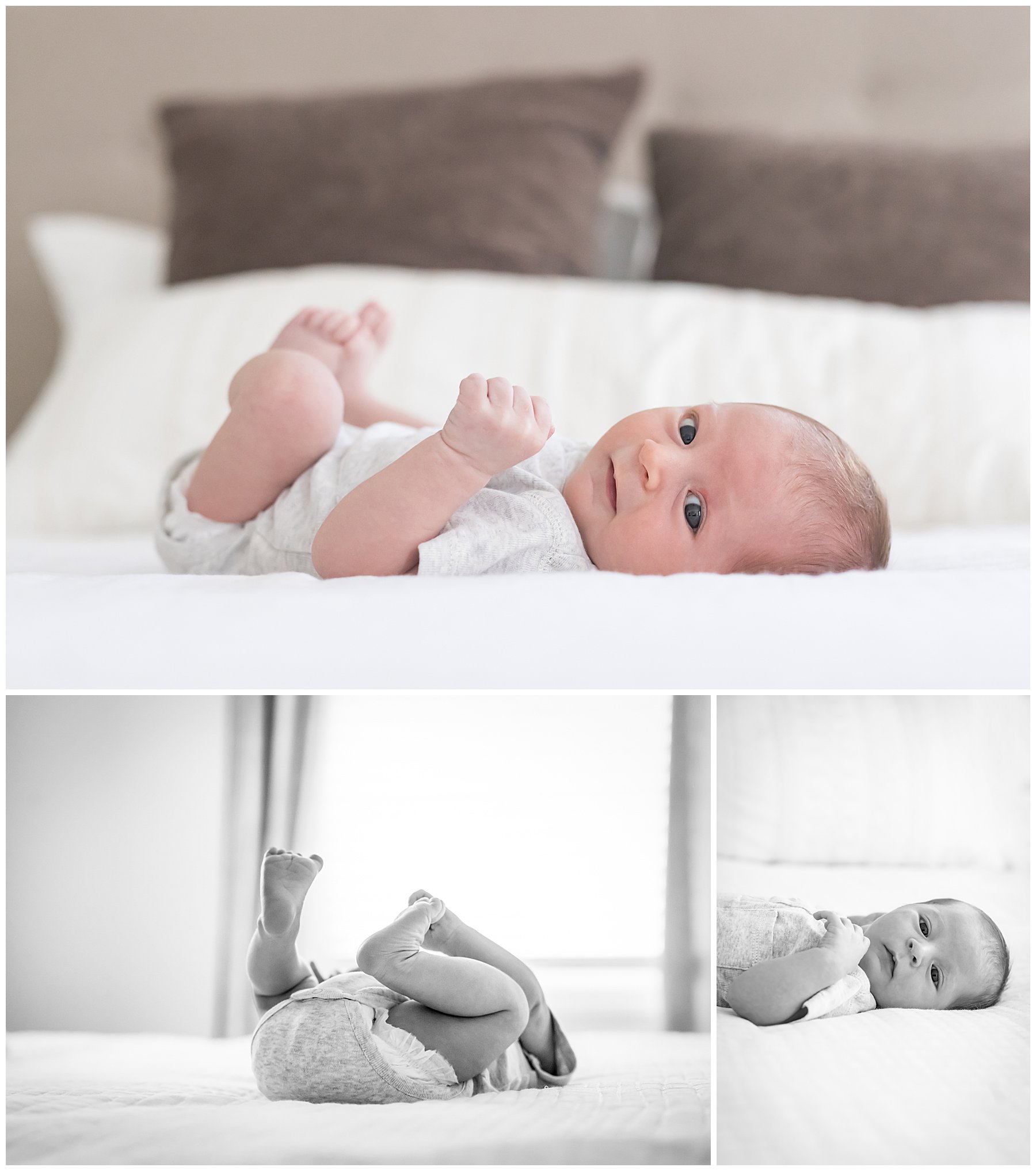 BABY'S PLACE OF BIRTH: Magee Women's Hospital in Pittsburgh
DESCRIBE YOUR BIRTH EXPERIENCE.
After working all day, I starting having contractions around 6 pm. We went to the hospital and Lucas was born at 3:01 am. He came into the world on a happy note as I did not push him out but rather literally laughed him out!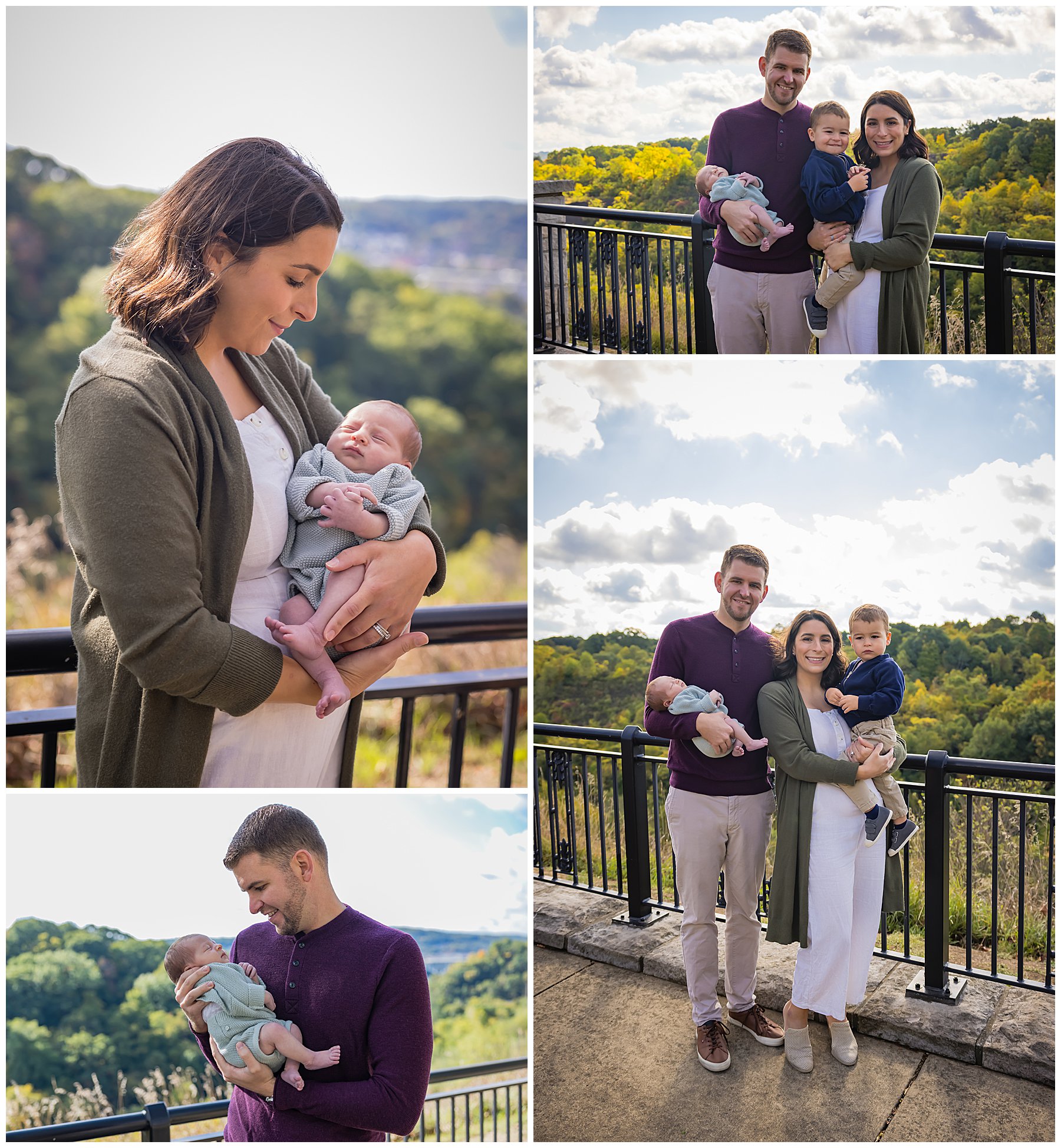 DESCRIBE LIFE WITH A NEWBORN. HOW HAS YOUR LIFE CHANGED SINCE GIVING BIRTH?
The transition to two has been easier than I anticipated and we feel like Lucas has been part of our family forever.
DOES BABY HAVE SIBLINGS OR PETS? HOW DID THEY REACT TO BABY COMING HOME?
Lucas' older brother Jackson is smitten with him. He gets excited to see him and asks for him every time he wakes up.  While there are moments of learning to adjust to being a big brother, he is overall doing really well with the change.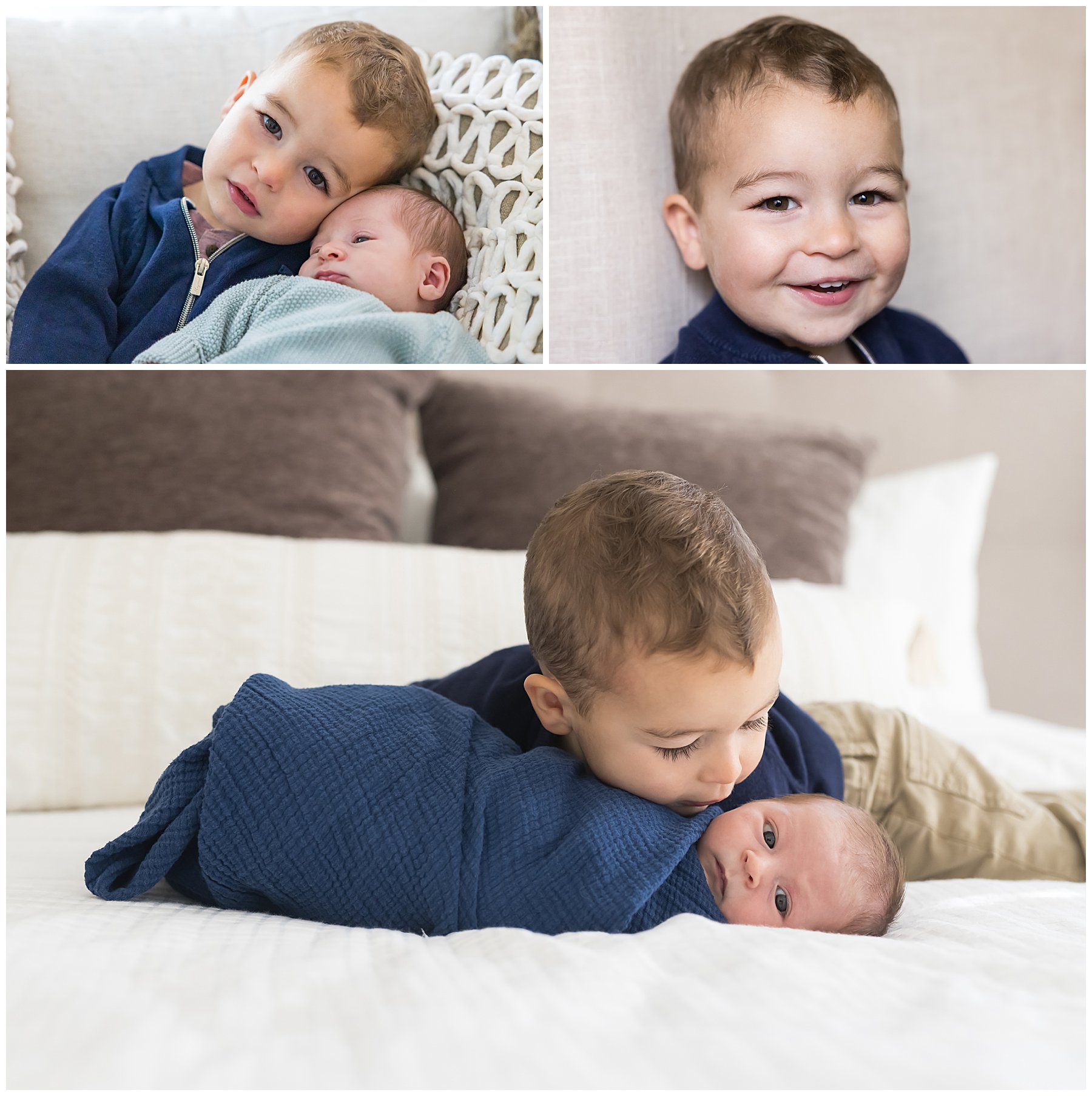 WHEN DID YOU BOOK YOUR NEWBORN SESSION? WHY DID YOU PICK MISSY TIMKO PHOTOGRAPHY?
We booked over the summer I believe. Missy did a beautiful job capturing this special time in our life when Jackson was born and we wanted the same experience for Lucas' newborn photos.
HOW DID YOU PREPARE FOR YOUR NEWBORN SESSION? ANY TIPS FOR NEW MOMS REGARDING NEWBORN PHOTOGRAPHY?
Plan for your outfits beforehand. As a newly postpartum mom, it is hard to predict how your body will look and what clothes will make you feel good. I made sure to have a few different sizes and styles that would coordinate with the rest of the family's outfits so I wasn't scrambling the morning of the shoot.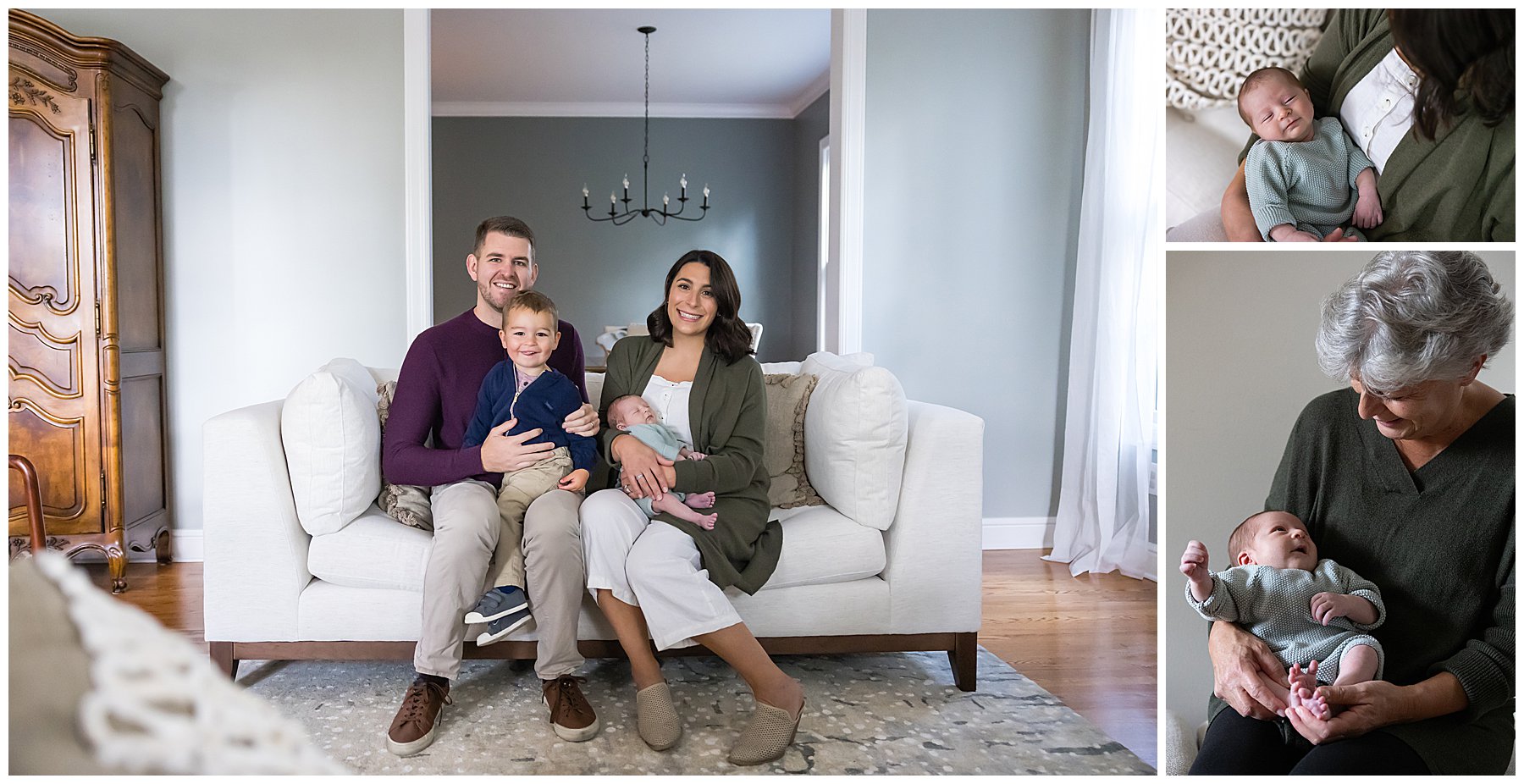 DO YOU HAVE A FAVORITE IMAGE(S) FROM THIS SESSION? DESCRIBE THE IMAGE AND WHY YOU LOVE IT.
My favorite is probably the ones of Jackson kissing Lucas. There is one close up that just melts my heart, especially the version in black and white.

---
Missy Timko Photography is a boutique photography studio located in Mt. Lebanon, PA. Missy specializes in children from newborn to senior, families, and adults. Missy's style is simple, natural, and clean, both posed and lifestyle photography with beautiful natural backdrops, and Missy also has a gorgeous custom studio space in uptown Mt. Lebanon.  There are many session options, from full length custom sessions to quick & easy headshots, inside the studio or outside in a beautiful natural or urban location in Pittsburgh.  Contact Missy for availability.