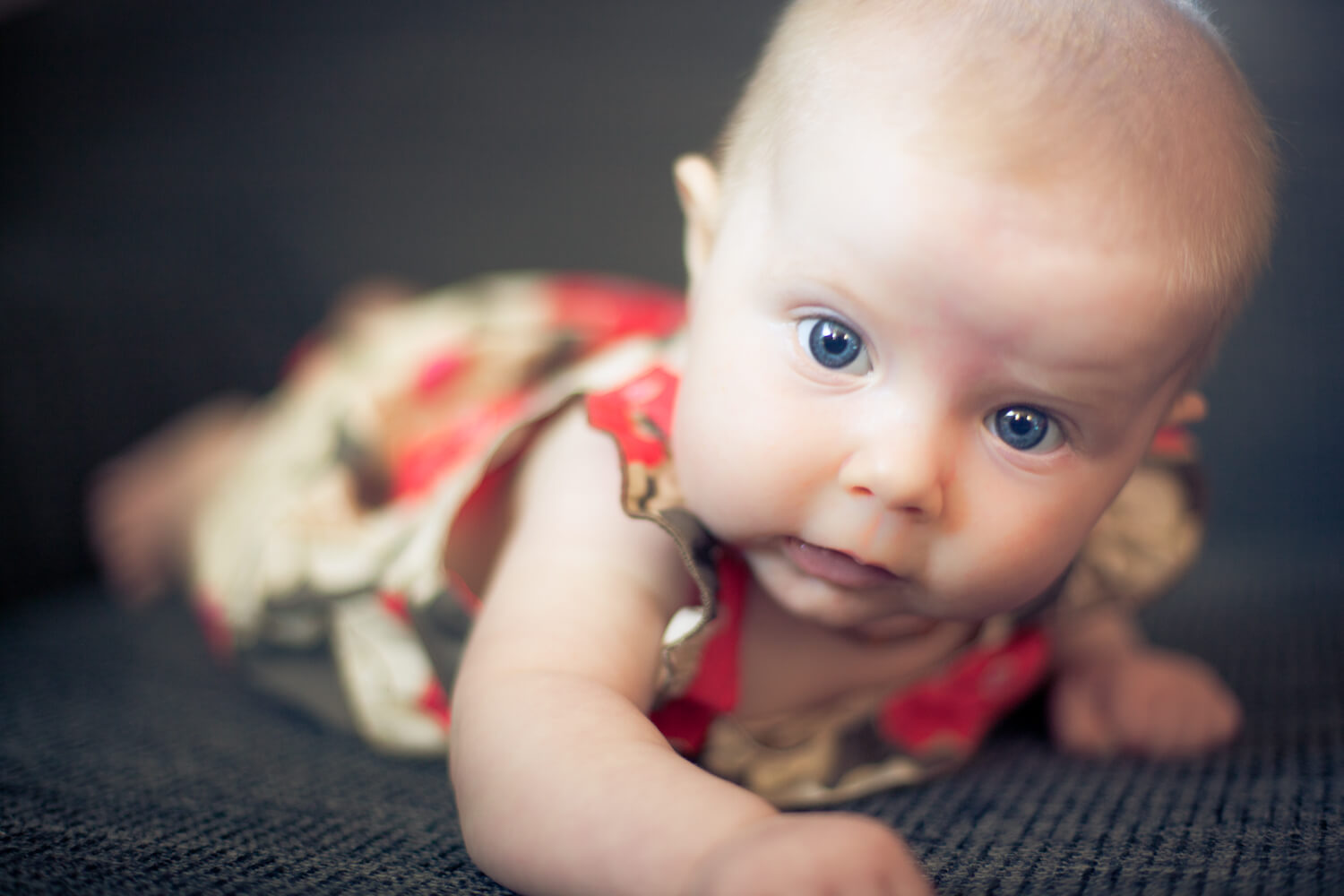 Three years old might be my favorite age to photograph.  They seem still unaware of the camera and just want to play.  Silas and I got to spend some time in the backyard running around, and some of my favorite shots came from rolling a toy car back and forth on the picnic table.  I told him to try to hit the lens with the car and he seemed to think that was pretty fun.  What a great kid!  And 4-month-old baby Pearl has such a pretty baby girl face, I am in love!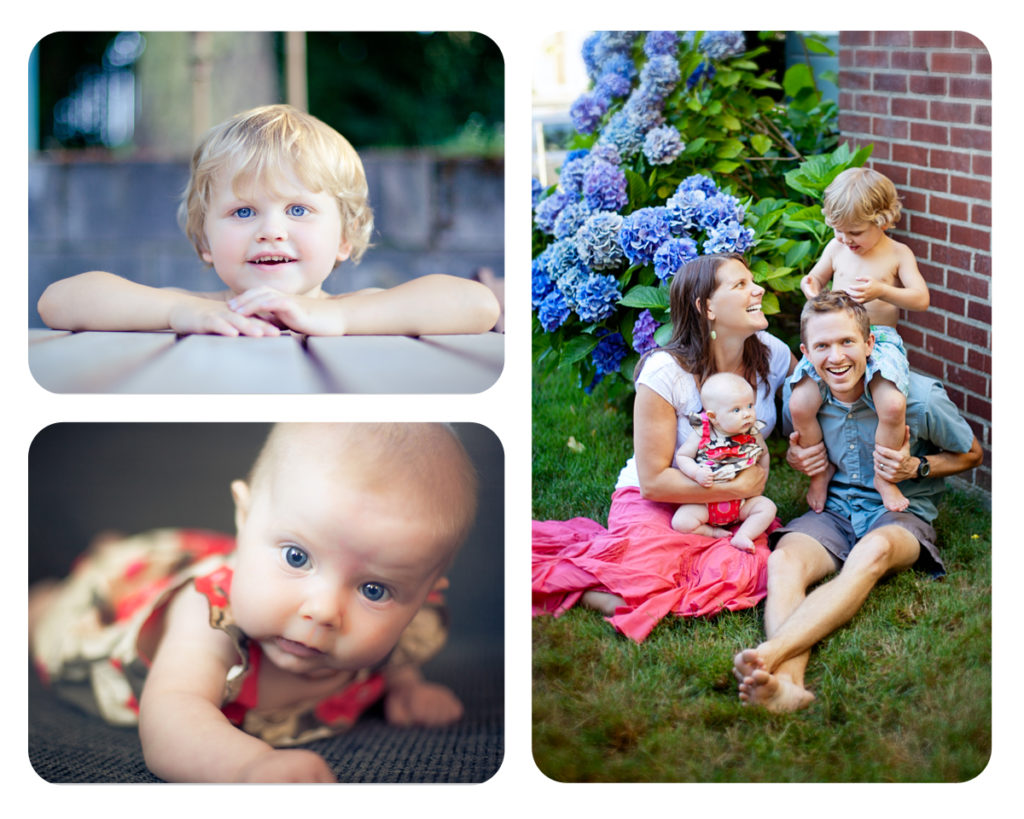 I thought that family shot would look nice on this card: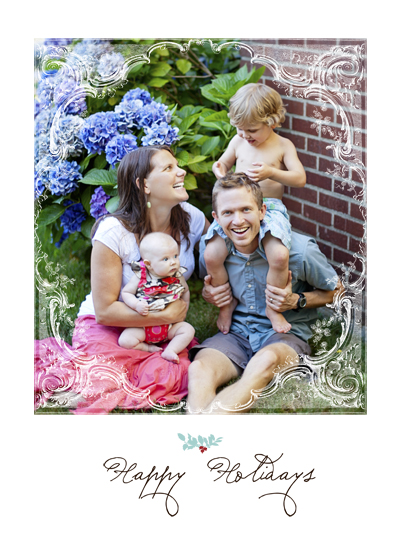 Love that vintage border.  More from this shoot coming soon to my Flickr page & Facebook.