Your headshot isn't just a picture. It is an investment in your personal brand. Having a high-quality headshot or business portrait is one of the simplest and most cost-effective decisions that you can make to set yourself apart.
Frequently Asked Questions
Everyone has questions about their headshot session. This page is here to provide you with answers to the most common questions I receive. Part of my service is to anticipate any issues that may come up, but there are always things that need clarification. If your question is not answered on this page, feel free to call or text me at (412) 559-3889, or email me at missy@missytimko.com.
Where will we be shooting?
The majority of headshot sessions take place in my studio located in Mt. Lebanon, PA.
For branding portraits, we can shoot on your site, on location, outdoors, or in my studio.
For corporate projects I will bring my equipment to your office or location.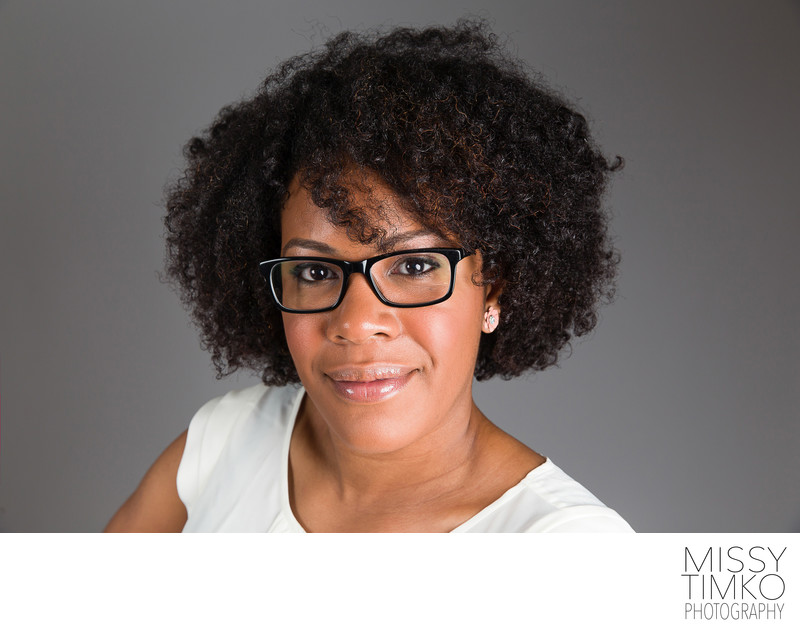 What do I wear to my session?
Always wear clothes that match your style and personality.
Color is okay for tops, but keep in mind that bright colors and patterns attract visual interest. This may or may not work for you, depending on your profession. Consider choosing something neutral or subtle that compliments your eye color and skin tone.
I recommend minimal or no jewelry and accessories. Keep it simple.
Be sure that your clothes are clean and neatly pressed. This is especially true for shirts and suits. The camera picks up a lot of detail, so if you are wearing wrinkled clothing, it will be apparent in your photos.
If you are doing a headshot, your lower half won't make it into the final pictures, but don't neglect wearing pants that will make you feel confident for your appointment.
Make sure to dress comfortably but in attire that is appropriate for your line of work. Confidence and comfort help you achieve your best image. Stay away from clothes that are too tight or uncomfortable.
Don't underestimate being well-rested, and be sure to drink plenty of water in the days before your shoot.

What is your style?
My style for headshots is simple, clean, and expressive. The goal is to end up with a portrait that feels like your best self caught on camera.
What is the difference between a headshot and a branding portrait?
A headshot session will provide a picture of your head and shoulders only. This is best for your LinkedIn profile, your website, or other purposes where people will need to know your image and personality. A branding portrait is a more involved shoot, where you will need a full-length portrait, an environmental portrait, or more extensive imagery (beyond a simple head-and-shoulders studio portrait) for the purposes of personal branding.
Ready to book your simple head-and-shoulders studio portrait?
Reserve your session online now.
How much retouching do you do?

I take great care to get your images dialed in straight from the camera. My goal is to make sure that you look your best by using appropriate lighting along with flattering posing techniques. Any shots where you are blinking or out of focus will be eliminated. Post-processing typically involves color correction and cropping, and then your selected images will be retouched for a more polished look. This includes removing flyaways, smoothing skin, and can include more extensive enhancement such as slimming and shaping.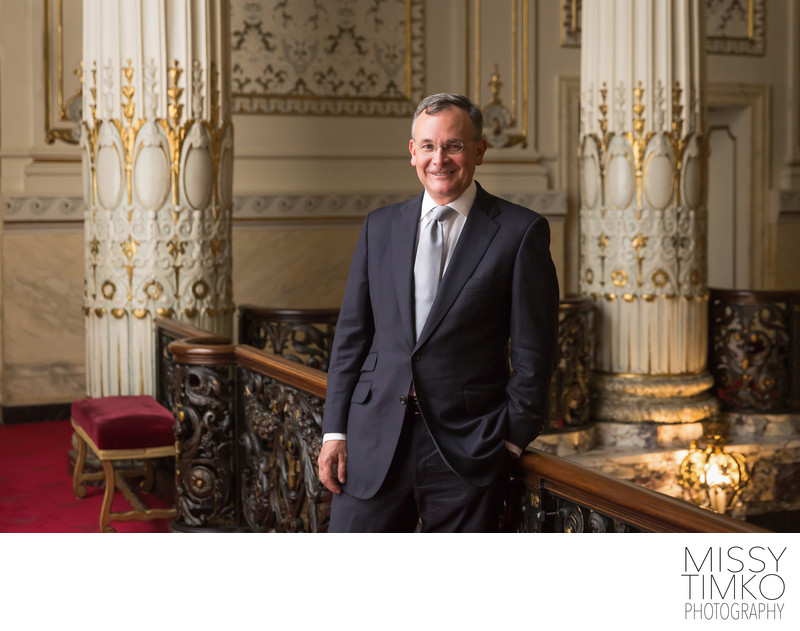 My work dress is casual, can I wear something along those lines?
Of course! Feeling comfortable and natural is an important part of getting your best image. Wear what your colleagues would consider professional and appropriate for your field of work.
My Spouse/partner/child/Coworker also needs a headshot. Can I bring them along?
Get in touch to discuss discounted sessions for two or more people from the same household or workplace.
Or... Get in touch for more info!
I look forward to hearing from you!
hello@missytimko.com // 412-559-3889