Pittsburgh Newborn Photographer
As a newborn photographer in Pittsburgh, I make sure that your session feels natural, simple, and sweet, with a primary focus on your baby's unique features and your family's bond!
Newborn Session Location
We can do your newborn session at my Pittsburgh Photography Studio for a bright, simple, comfortable, and neutral background. Or, we can meet at your home for a more "lifestyle" feel. Clients with newborns often prefer to shoot at home because it adds a uniqueness to your imagery and is a comfortable environment for the whole family.
Posing & Props (or lack thereof)
I prefer letting baby pose him or herself and minimal to no use of props. This creates a natural, unique, and timeless image that will make you smile and help document this moment in time for your family. More on my style here.
During my sessions I will capture a mix of posed family portraits that will flatter you, as well as more candid shots that will capture your personalities and the joy of having a new baby. We usually do some family portraits in the beginning of your session and spend the rest of your session photographing your new baby.
Siblings & Pets
If baby has older siblings, this will be an important part of your shoot... capturing a beautiful portrait of the older siblings welcoming your baby into your home. Do you have pets? I love to to incorporate high- or low-energy pets in your newborn shoot, with unique portrait strategies for all types of pets. The goal is an adorable baby & pet portrait that is created in a way that is completely safe for your newborn.
Timing of Your Newborn Session
Newborn babies are best photographed in their second week, but we can do a newborn photography session when your baby is up to two months old. Preemies and special needs babies tend to require a shoot a little later on–we will usually use baby's adjusted age to calculate the best time for your shoot in these special circumstances where baby may have spent time in the NICU.
I offer a Baby Plan that includes newborn through baby's 1st birthday.
Prints & Products
After we complete your session, I will help you to create custom heirloom products. Some favorites include:
a custom designed nursery wall gallery
custom framing
albums
You receive items that you can cherish for a lifetime and pass down to your child.
Thinking about booking a newborn session with me? Most of my clients book in the second trimester, but I can usually fit in a newborn session within a couple weeks. Get in touch for more info!
---
Get in touch for more information:
---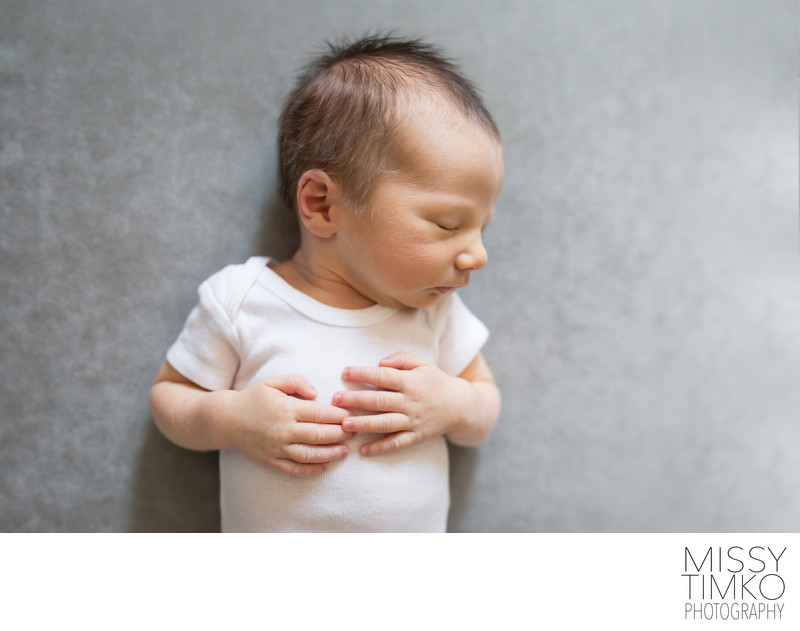 Love photography? We do, too!
Our monthly newsletter offers tips, inspiration & more. No spam, we promise!