Pittsburgh Corporate & Branding Portrait Photographer
Branding Photography
Creating a brand has everything to do with imagery... photos of you, your people, your workspace, and the things that you do.
I provide the greater Pittsburgh area with a custom branding & business portrait service, with a specialty in law firms and attorney headshots and workplaces.
These custom branding portraits are perfect for the professional searching for photographs beyond a headshot or for the business owner looking to showcase a business.
We can create images for:
headshot
social media
website
print media
This service is perfect for professionals who need photos for the following:
website photography
book jacket
business owner
blog content
political ad
press releases
company brochures
speaking and publishing
general branding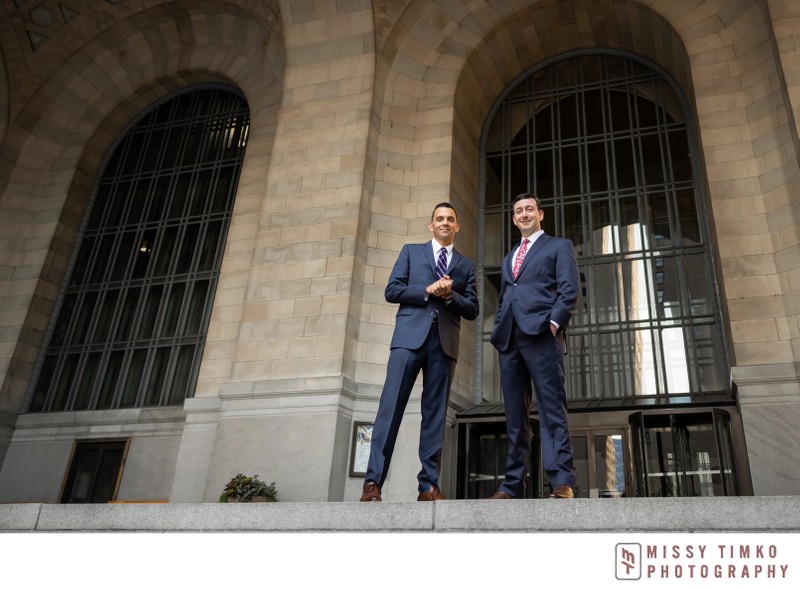 How is a branding portrait different from a headshot?
A branding portrait is for an individual or small group that needs a portfolio of imagery, vs a headshot, which is a head-and-shoulders portrait in studio. I will consult with you about how you want to portray your business and we will come up with a list of ideas for photographs you may need. This will guide our plan for the shoot itself.
A branding portrait is longer than a headshot, typically 1-3 hours, and customized to the needs of your career. We might shoot on location or in my studio, we might shoot just portraits of you or a variety of imagery for your social media and website. From this session, we may shoot full-length, 3/4, or environmental images in addition to a headshot.
This type of session is also perfect for branding portraits that include images of architecture, business spaces, and objects beyond the scope of a typical headshot.
Contact me for info about branding portraits.
Pittsburgh Corporate Photography
Your company deserves professional headshots that match your brand and business goals. That's why Missy Timko is the best choice for corporate projects for businesses in the greater Pittsburgh area.
Corporate photography projects are more extensive projects that usually take place on-site. This may include individual branding and corporate portraits, headshots, candid portraits, and photos for use in commercial advertising. This is scheduled in half- or whole-day increments.
I offer a streamlined service that is designed for your convenience and enjoyment:
We will come to your office or location.
We will bring a portable backdrop and studio lighting to provide you with the best images possible, or, if you have a suitable location, we can shoot environmental portraits indoors or outdoors.
We can review your images within one week of your shoot, which means you will receive the final product in less time with more satisfaction.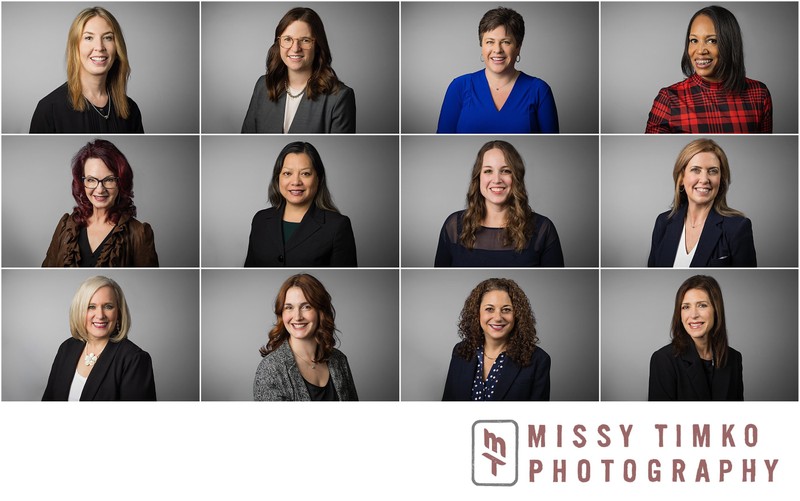 Examples of companies that utilize this service:
law firm
pharmaceuticals
physician's office
dentist's office
medical office
engineering firm
real estate firm
technology company
architecture firm
marketing agency
Your company will receive the corporate headshots that will give your business the look to help set you apart from the competition.
Corporate Photography Project Pricing
Commercial photography projects may include interiors, exteriors, portraits of people, stock images, or social media imagery. You may be building a business branding portfolio or high-end portraits of your staff for a website.
Commercial photography project pricing is usually determined by the length of the shoot and includes planning out your shoot in detail, location lighting, the shoot itself, and image selection. Usage and retouching are charged separately as described below.
Shoot Pricing
Half-day shoot (up to four hours shoot time): $1250
Full-day shoot (up to eight hours shoot time): $2000
Retouching & Commercial Usage: $69-200 per image
We will send you a custom quote and collect 50% of the estimated total upon booking. Please contact me with questions to see how I can best serve your corporate photography needs.
---
Get in touch for more information:
---