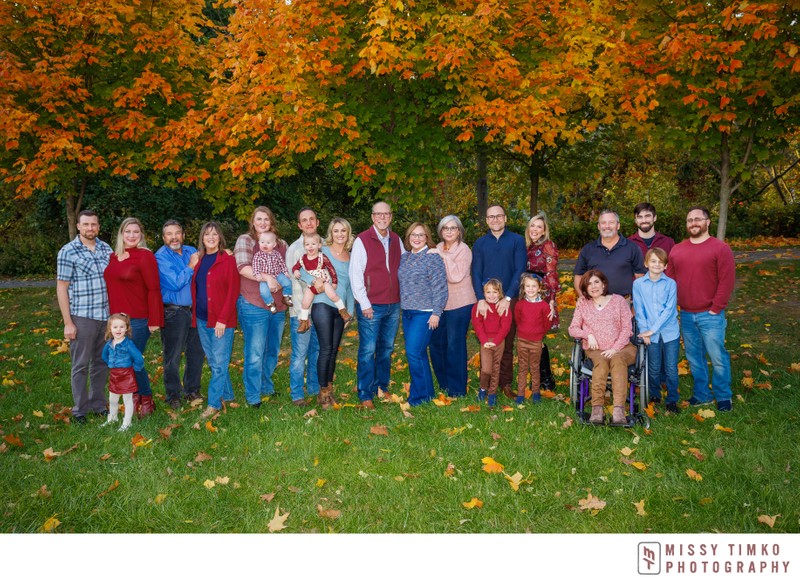 Extended Family Photography
You and your children will hold the images of their grandparents, and maybe even their great-grandparents, forever as memories of them after they are gone. You cannot recreate these moments! One of the most important things you can do to preserve the memories of your family is to have a generational extended family portrait session.


Getting Everyone Together
The best plan is to choose a "session week" now and narrow down the perfect date and time as your family's plans come together. We will finalize your date about a month before your session and finalize the time 1-2 days in advance.
Typically we think to plan this type of session when we are having family visit from out of town, or on another occasion when everyone will be together. Whenever we plan an extended family portrait, we always capture smaller family group and individual portraits as well. Those smaller family portraits are going to look great on the wall next to the generational family portrait. Don't forgot about the family pet; they are more than welcome to join in the fun—they're an important part of the family too! We will help you coordinate your group and provide flexible scheduling to work around a family event or the little ones in your group's unique needs.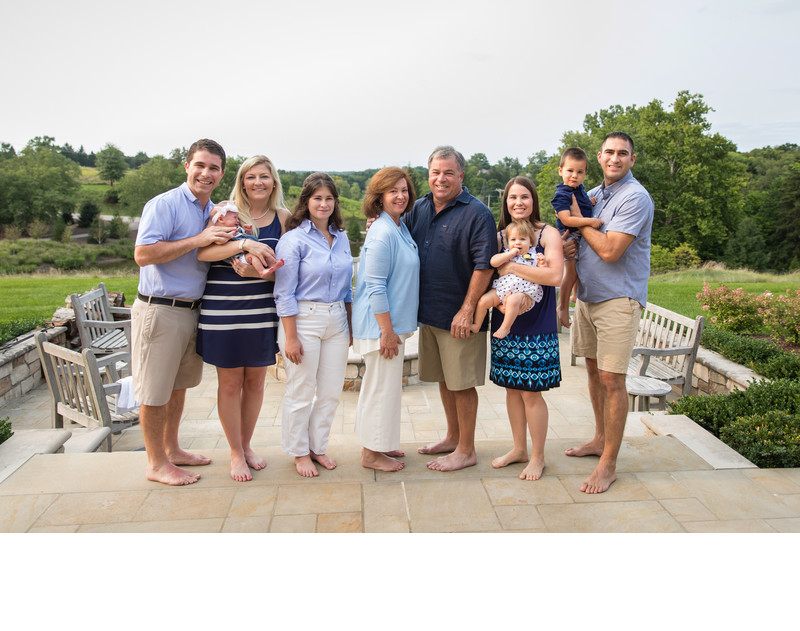 Planning your Session
We will provide ideas and options to create a cohesive look for your portraits. Do you want to go black tie? Casual with denim & bare feet? It's important for everyone to be on the same page, coordinating but not matching, so that your portraits go together and look perfect on your walls and greeting cards. Some groups can handle this task on their own, but most rely on us to assist with styling. We have all the resources in place, from planning boards to wardrobe stylists and hair and makeup artists--we will make sure everyone looks their best!
When planning your session, the location is of the utmost importance! Do you want to showcase your home? Do you have private property? Would you prefer a natural background or the city of Pittsburgh? You could also consider the simplicity and ease of our gorgeous custom studio in Mt. Lebanon. We have plenty of space and time to accommodate your group--add some drinks & hors d'ouvres, and it's a party!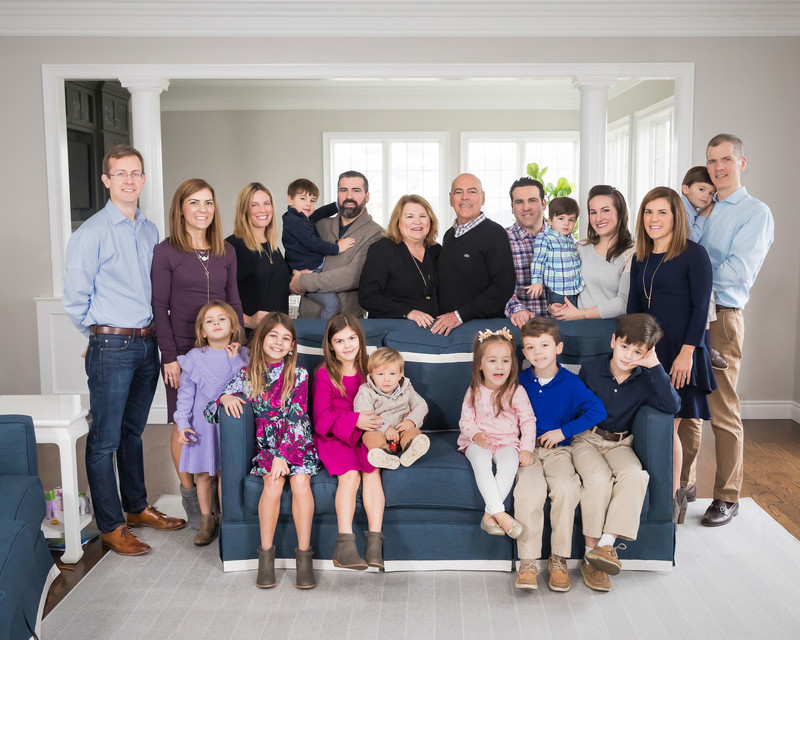 Making the Process Effortless
As a full-service portrait studio, we will assist you with every step from styling your group to professional prints and helping you create the perfect custom wall art for your home! With our full service package, we can help make the process effortless, providing all the support and advice you need to make this happen! Are you ready to schedule your generational portrait session? Book now!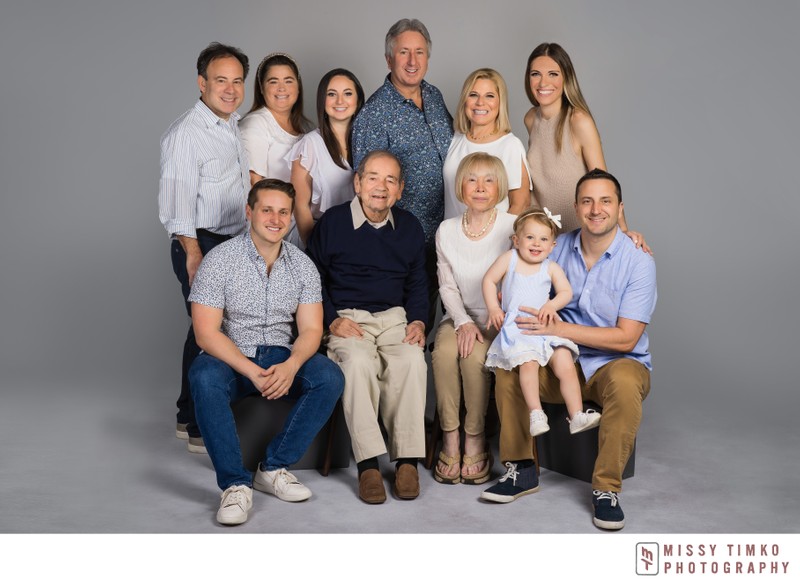 ---
Contact US to reserve your session:
---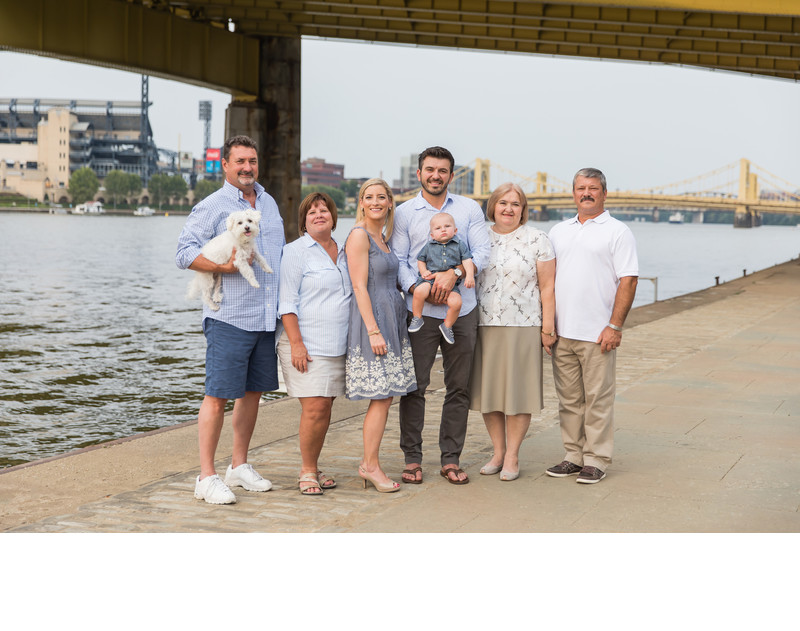 Love photography? We do, too!
Our monthly newsletter offers tips, inspiration & more. No spam, we promise!