Custom Wall Art Display Design, Consultation, and Installation
Our photography process begins with the end in mind. Your portraits deserve a place on your wall and in your life.
Please note: We are pleased to offer all"in-person" ordering appointments over Zoom until at least spring of 2021.
The goal of many family portrait sessions is the creation of stunning gallery wall, using your favorite photos, for display in your home, and keepsakes to last a lifetime. Digital files of images are important for sharing online and for feeling ownership of the artwork we have created, but files stay on drives, media becomes damaged or lost, and DIY printed images might end up with poor quality paper or finishes. At Missy Timko Photography, we will create the highest quality, timeless products to bring you joy every day!
We offer a curated selection of high quality frames, museum-quality canvas art pieces, and other stunning products. We will guide you in choosing color or black and white images as well as the exact right sizes, colors, and finishes for your home, style, and budget.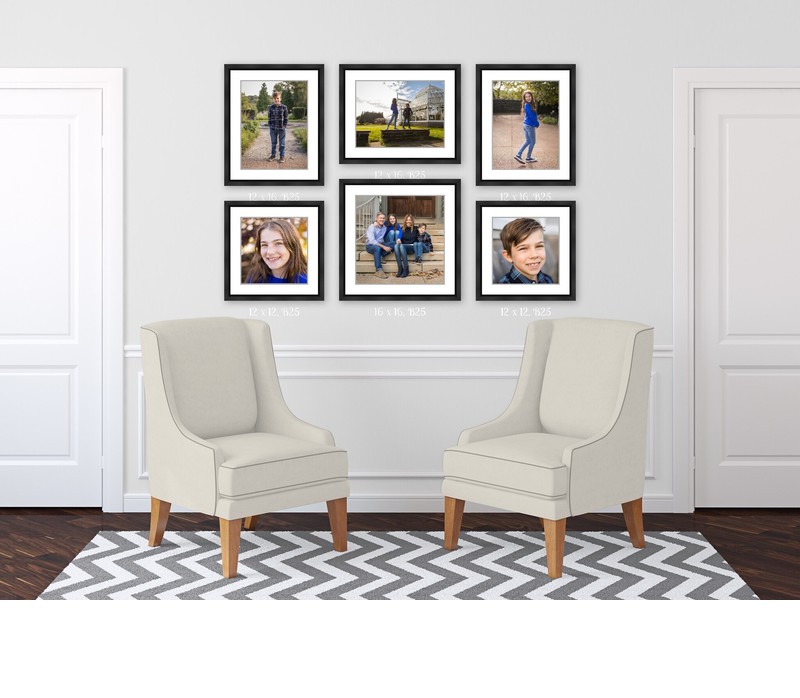 Framed Fine Art Prints
Framed fine art prints are Missy Timko Photography's most popular option for family and lifestyle portrait display. We are proud to offer traditional, and modern framing options to match any decor.
Following your photo session we will hold a portrait ordering session. During this session, we will create custom framed portraits to fit your wall spaces, and specifications along with your personal style.
Gallery-Wrapped Canvases & Framed Canvas
Printed directly on fine art canvas, your images are wrapped around a custom made stretcher frame for a clean, gallery style look. Ready to hang upon arrival, you'll enjoy instant gratification coupled with lifelong memories in a museum quality image.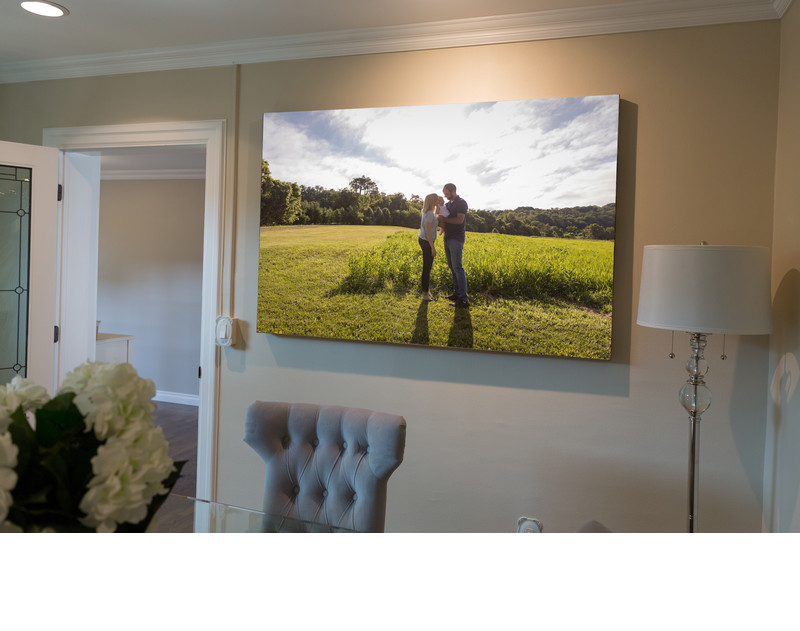 We also offer (and prefer!) framed canvases for a more finished look. A floating frame around a canvas allows a slight space or 'float' between the canvas and the inside edge of the frame, giving the art a recessed perspective, with a sophisticated and graceful separation between frame and surroundings. Framed canvas prints create an eye-catching, elegant look to compliment your favorite images.
All gallery wraps include a laminate finish that not only protects the gallery wrap from scuffs, scratches, and cracking, it also provides UV light protection for years of enjoyment.
Wall Galleries
Through our custom service, we can assist you in creating interesting and unique displays for your home, helping to plan your wall galleries with your favorite images. We can plan versatile collages, customized for any space and style, which can be easily rearranged as needs change or relocated to other parts of the home.
The best way to display portraits is to marry the collection with the style of your decor. When considering lifestyle photography, groupings of portraits in a series are an effective and contemporary way to tell your story. Our goal is to provide you with image displays as dynamic and original as you are!
Wall art hanging is complementary with any grouping of three or more items.
Design Consultation
All sessions with us include a complementary in-person design consultation and ordering appointment at our well-appointed photography studio in Mt. Lebanon. We have specialized software, tools, and experience to help create just the right display for a tasteful, professionally installed look in your home with a personal touch. We will present to you interesting and unique ways to display your artwork, based on our years of experience in photography and design.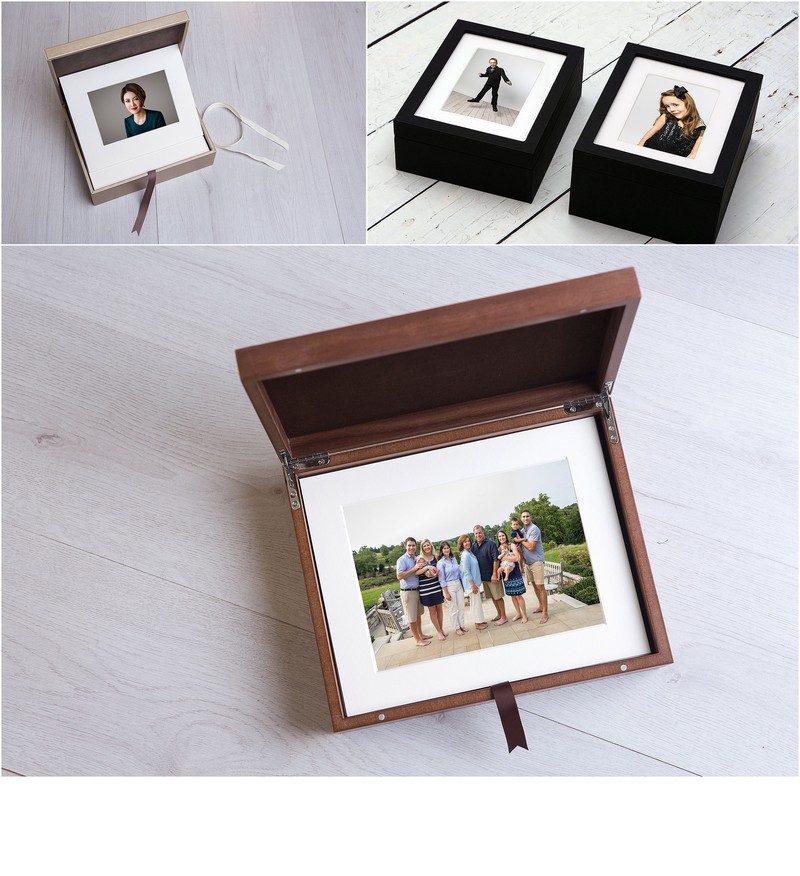 Most of our clients are looking to create wall displays, but we work with a range of budgets and tastes and will show you a curated selection of things you may be interested in based on our initial conversations as well as my impression of your inclinations and style. Some choose smaller desk items, albums, and prints only, some choose multiple large wall displays, and some want it all! We are by your side to guide you into the things that will bring you joy every day and fit into your lifestyle.

We Guarantee our Artistry
We stand behind our finished products at Missy Timko Photography. We choose to work with only the best vendors, with the highest quality finishes to create your piece of art. We inspect and replace anything that arrives to our studio less than perfect. If anything happens to your artwork once it has been installed, get in touch so we can assist with a repair or replacement.
Additional Items & Finishes
In addition to our custom wall art, we can also provide desk and shelf sized items for you and your family to enjoy. We offer a beautiful selection of acrylic blocks, boxed fine art prints, small frames, and albums. We also offer additional selections for finished artwork, including metal and acrylic, and through our design service we will discover what will look the most cohesive with your existing decor. We stay up to date with the latest trends in photography display by attending trade shows, offering traditional finishes as well as the latest and greatest trends in the photography world. We are proud to share digital image files for display on social media with every wall art purchase.
Financing Available
We are pleased to offer financing & installments for your portrait purchase, with flexible terms up to 12 months. Interested? We will walk you through the short and easy application at your ordering appointment.
Get in touch to discuss your plans for portrait art in your home
Wall Art Consultation & Custom Design Service